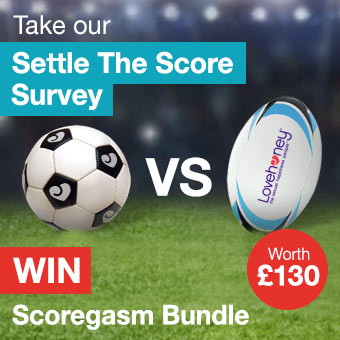 We're kicking off our latest survey to settle the rugby vs. football debate once and for all.
But clearly we're more interested in the game that happens off the pitch…
So if you're partial to a bit of hand-ball action, go crazy for a good tackle, or you prefer to go for 90 minutes, in 11 positions, with no hands… we want to know!
Be a good sport and let us know your views.
You could win all of this: