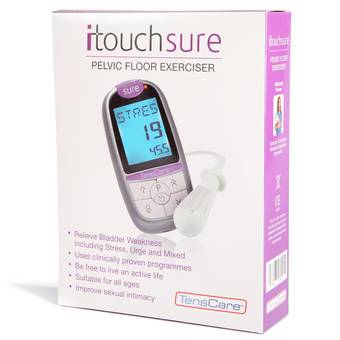 If you've shopped at Lovehoney, chances are you've read at least one of our 203,000 sex toy reviews. These reviews are written by our customers (some of whom are sex toy testers) and are a great way to get the lowdown on a product from someone who has actually tried it.
Each month we pick our favourite recent review to win £100 to spend at Lovehoney. This month's winner tries out the TensCare Itouch Sure Pelvic Floor Exerciser with Electrical Pulses with fantastic results:
"You can treat urge incontinence and stress incontinence with this, or a combination of the two. You get a little control module - about the size of an old flip mobile phone, and the probe which is small and very well shaped to slip in and remain in place with no pain or stretching. You could easily wear it all day and not feel discomfort."
"The big question is 'does it work'? And, yes, it most certainly does! I've found that I am much tighter, and I can run now without any leakage and even jump on a trampoline, something that was impossible before."
ReadAWilki's full review here.
AWilki wins our top prize this month, but we've also selected 3 runners up. Read on below to find out if you were lucky…