EXCLUSIVE: Introducing Blewit, the Game-Changing Male Sex Toy
You spend hours in the gym trying to improve your stamina and physique, so isn't it time you showed the same attention to your penis?
With a strapline like 'become better', you'd be forgiven for thinking this was some kind of self-help book, but the Blewit Pleasure + Performance Masturbator is your one-way ticket to epic sex for you and your partner.
Blewit's twisted octagon shape creates an ergonomic fit for both left and right-handed users and hands of all sizes.
The sleeve is multi­textured for enhanced stimulation and its quick­flip suction control and air tight seal creates a vacuum-­like suction. You can even adjust the tightness!
You're probably wondering how masturbation can help your partner too (although I'm sure you don't need any excuse). Keep reading and all will be revealed…
Harder, Better, Faster Slower, Stronger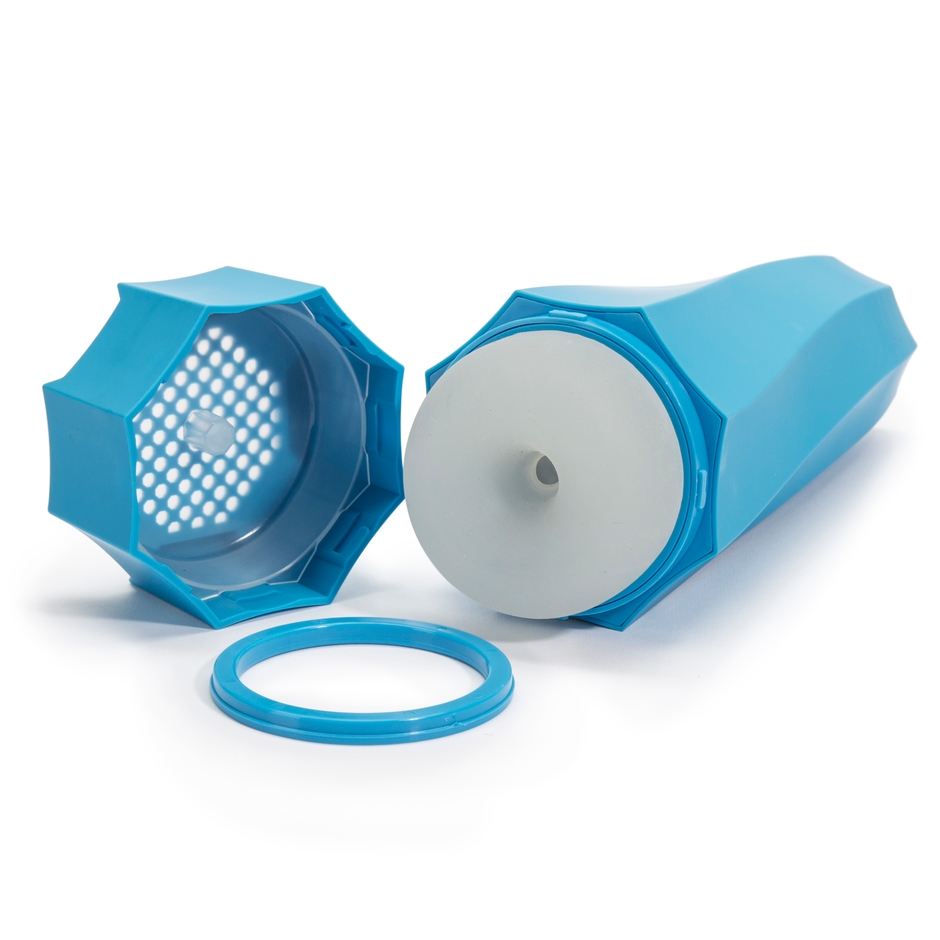 No one wants to be a one pump chump, so you better sort your stamina out, stat.
Masturbating regularly can improve duration so you don't cum too quickly during sex. Gripping Blewit's non-slip case in either hand, build up slowly and experiment with different rhythms and sensations.
Try tensing and squeezing the muscles around your penis to stay in control and experiment with edging - approaching the edge of sexual orgasm and withdrawing, usually several times, before finally achieving orgasm.
Edging can also make the final climax much more intense. Remember folks, practice makes perfect!
Tight vs. Extra Tight
What more could you want? Blewit's interchangeable entry rings let you choose tight or extra tight so you can find the right fit for your size.
You can also tailor the level of suction to suit your session with the push of a button. Start low for a gentle jerk or increase the pressure for a real workout.
Ensure you savour each stroke by lubing up with a good squeeze of water-based lubricant before use.
When you're done, Blewit's super-simple, all-in-one cleaning system means that you don't have to spend time dismantling, cleaning and drying your toy.
So, what are you waiting for?
Pick up your Blewit Pleasure + Performance Male Masturbator exclusively at Lovehoney and enjoy better sex with your partner.
---
You may also like: