The Best Sex Toys to Put In Your Hand Luggage This Summer
As soon as the university year is over, those of us who haven't blown our student loans on VKs will be looking at jetting off somewhere warm this summer.
Whether it's Magaluf with the lads or Zante with the girls, there are three components that make for a great holiday: sun, sea and sex.
So if you're going on holiday with your other half, planning to check out those at your destination, or wanting to stick to some self-service, it really would be a waste of a hotel room if you didn't have a bit of holiday fun.
Packing for your summer getaway can be tough, especially with limited space, and finding discreet toys can be hard.
But, to help you out, I've put together a list of must-pack subtle toys to make sure that you can make the most of your time away.
---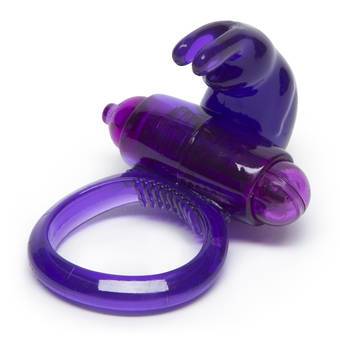 This small toy is perfect for men and women to enjoy together.
The ring itself is made of super-stretchy skin-safe rubber to ensure it's comfortable and snug, which helps to boost the size and strength of his erections.
Coupled with the vibrating ears, it's a fantastic toy for couples to enjoy whilst on their summer break.
This toy is the ideal size to pack in your hand-luggage, making your holiday more pleasurable for the both of you, without using up all your baggage allowance.
---
After spending a long day on the beach in the sun, your skin is usually in need of some TLC.
What better way to give your skin some love than being given a sensual massage with some nourishing massage oil?
Not only will it will help soothe your sun-kissed skin, it'll also increase the heat in the bedroom (in the best way).
The patchouli fragrance of this oil sets a relaxed, sensual atmosphere that'll have you and your lover romping around the bed in no time.
It's the perfect mood-setter after a long day soaking up the sunshine, sipping cocktails.
---
Holidays usually offer a great chance for you to try new things and take part in experiences you wouldn't be brave enough to do at home.
Why not venture out of your comfort zone and try a bit of anal play, if you haven't before?
This toy, described as a 'mini-marvel', is perfect for beginners.
Designed for easy use and maximum sensation, there is always space for this plug in your hand luggage.
Embracing this sense of adventure inside and outside the hotel is sure to create some unforgettable memories of your holiday this summer.
---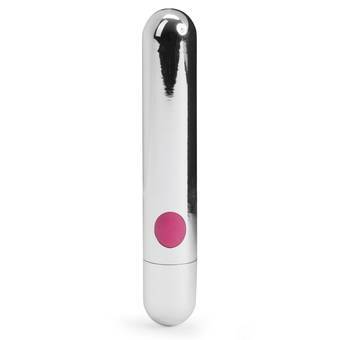 This slim, sleek vibrator is the perfect toy to slip into your hand luggage, as it's tiny enough to fit in your make-up bag without anyone batting an eye.
It provides intense vibrations with multiple speeds, while barely making any noise at all, and makes a great addition to both solo and couples play.
Plus, it's USB rechargeable, meaning you can just stick it in your phone charger or laptop when it's running low on juice.
Ideal for when you're on the go!
---
Cocktails by the pool aren't the only way you can feel fruity whilst you're away.
Lubricant is an essential item to pack for your summer getaway, and the hand-luggage 100ml restriction provides the perfect opportunity for you to try some smaller samples of the more exotic flavours of lube.
With the Lovehoney flavoured lubes, you can choose from passionfruit, strawberry, cherry, or peppermint, making it easy to find your favourite flavour.
It's important to remember that all liquids must be put into a clear bag when going through security, but with the subtle labelling on these bottles, you shouldn't have any embarrassing moments.
---
Megan is a Psychology student at the University of Exeter. She can't quite read minds, but can read bodies.
---

---
You may also like: