"Great Beginners Rabbit" Review of the Month, April 2015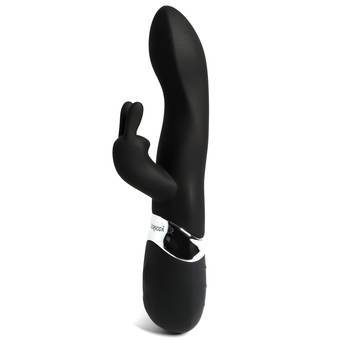 If you write a sex toy review for Lovehoney, you could be in with a chance to win a rather brilliant £100 Lovehoney voucher to spend on whatever you like.
After last month's winning review of the Happy Rabbit G-Spot Rabbit Vibrator, we're continuing the rabbit trend with April's grand prize…
This month we're giving the top prize to alleyxandra who reviewed the Tracey Cox Supersex Rechargeable Rabbit Vibrator ([[productprice:productid=30574]]).
An experienced rabbit aficionado, she explained the merits of rabbit vibes and evaluated this budget option with consideration:
"I need a combination of both internal and external stimulation to orgasm, and rabbit vibes work awesomely for that. With the jiggle, the ears rub my clitoral hood, and stimulate my G-spot more, and it all builds up to a great, satisfying orgasm."
"I think the Supersex rabbit is most suitable for someone new to sex toys, who wants something easy and doesn't need super powerful vibrations. If you're a lazy masturbator after a rabbit vibe, this one is a really good choice."
Check out alleyxandra's full review, and read on to find out who was selected as a runner up this month:
---
The fun doesn't end there! We've also chosen three runners up who each get 2,000 Oh! Points credited to their Lovehoney Community account - congratulations everyone!
Tried a toy recently that you loved (or hated)? Submit your review today to be in with a chance to win next month. Read our guide to Writing Winning Product Reviews to get started.
Runners Up:
---
Boogaloo 's review of Bondage Boutique Beginners Silicone Butterfly Riding Crop ([[productprice:productid=29430]])
"As I bent over in front of him, each and every 'THWACK' of the crop left my skin crawling with desire. "More! More!" I cried, "Hit me, one more time!". At this point, I really wouldn't have sounded out of place in a Britney Spears video, and I received more satisfying stings as punishment. Don't be fooled by the description - although this is a beginners toy, it certainly packs a punch! For us this is marvellous, but BDSM newbies may want to tread carefully with this crop."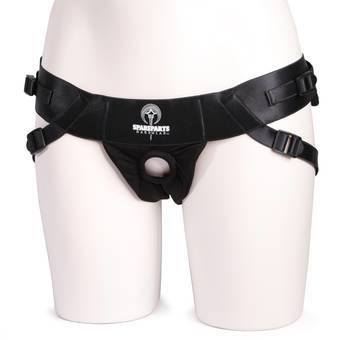 Taylor J Mace's review of Spareparts Hardwear Joque Strap-On Harness ([[productprice:productid=18043]])
"Once adjusted to fit, it stays in the right place regardless what position you're in - no need to pause the action when you bend over or stand up! It is also incredibly adjustable in both the waist and the legs, meaning you can easily share it between two people with extremely different waist-lines. The thick waist-band makes it more comfortable, especially for larger people."
LadyS's review of Livia Corsetti Abra Honey Long Sleeve Crotchless Lace Bodystocking ([[productprice:productid=33177]])
"This item warrants a mention on the packaging. It's really very good and makes the item seem very luxurious. Wrapped in tissue paper, in a box, in a nice sleeve. It was quite a pleasure to open and unwrap. For the price this is way above what I would have expected."
---
You may also like: