5 Ways Lingerie Can Make You More Empowered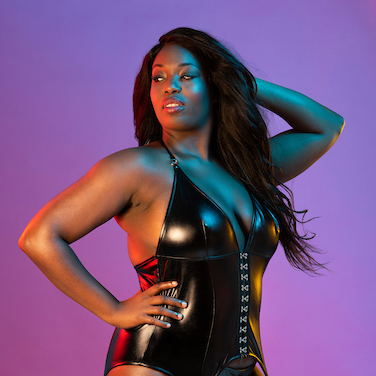 One of the biggest misconceptions that people have about lingerie is that you need a certain type of body for it.
In the past, I was definitely guilty of thinking I needed to look like a Victoria's Secret Angel to even think about rocking a corset or suspenders.
But – newsflash – this is total B.S.
It's 2018, and time to stop believing that you can only wear sexy lingerie if you're a certain size with no cellulite or stretch marks.
Lingerie is for everyone, whatever your appearance or gender identity.
In fact, wearing lingerie can make you more confident.
'How?' you ask.
Well, here's my roundup of the 5 ways that wearing lingerie can give you the confidence boost that you deserve both in the bedroom and outside of it.
---
1. It accentuates your favorite features

If you're proud of all the hours you spent toning your bum in the gym, what better way is there to show it off (and reward yourself for your hard work!) than with a strappy thong or these mesh boxer shorts?
Or, if the hunnies are looking particularly perky today, emphasise them with a sexy plunge bra that shows off their shape.
Lingerie comes in so many styles that you're bound to find some that show off your favorite features, whether it's emphasising your waist or choosing colours that complement your eyes.
---
2. It distracts from your least favorite features
Lingerie isn't about hiding your body.
That said, it's totally normal to have parts of you that you're a little insecure about.
There's nothing wrong with choosing lingerie that distracts attention away from your insecurities, for example, if you're feeling a little bloated after a large meal, a basque can help disguise that food baby.
But remember: lingerie is not a substitute for self love.
It's fine to cover those stretch marks on your thighs sometimes with stockings and suspenders, but you should never feel like you need to.
---
3. It caters to all body types
The bizarre sizing in high street shops kills your self esteem.
We've all experienced it: struggling to fit into your size of jeans in one shop when you know you'd easily fit that size at another retailer.
And good luck ever finding a playsuit that fits you if you're over 5"6', or shorts if you've got big thighs.
The beauty of lingerie is the various styles and sizes it comes in for different body shapes – to remind you that you're beautiful and valid, regardless of your measurements.
Try a stretchy bodystocking that flatters all shapes or check out the Plus Size range to find an outfit that won't have you doing contortions in a fitting room to try to get into it.
---
4. It makes you feel ready for anything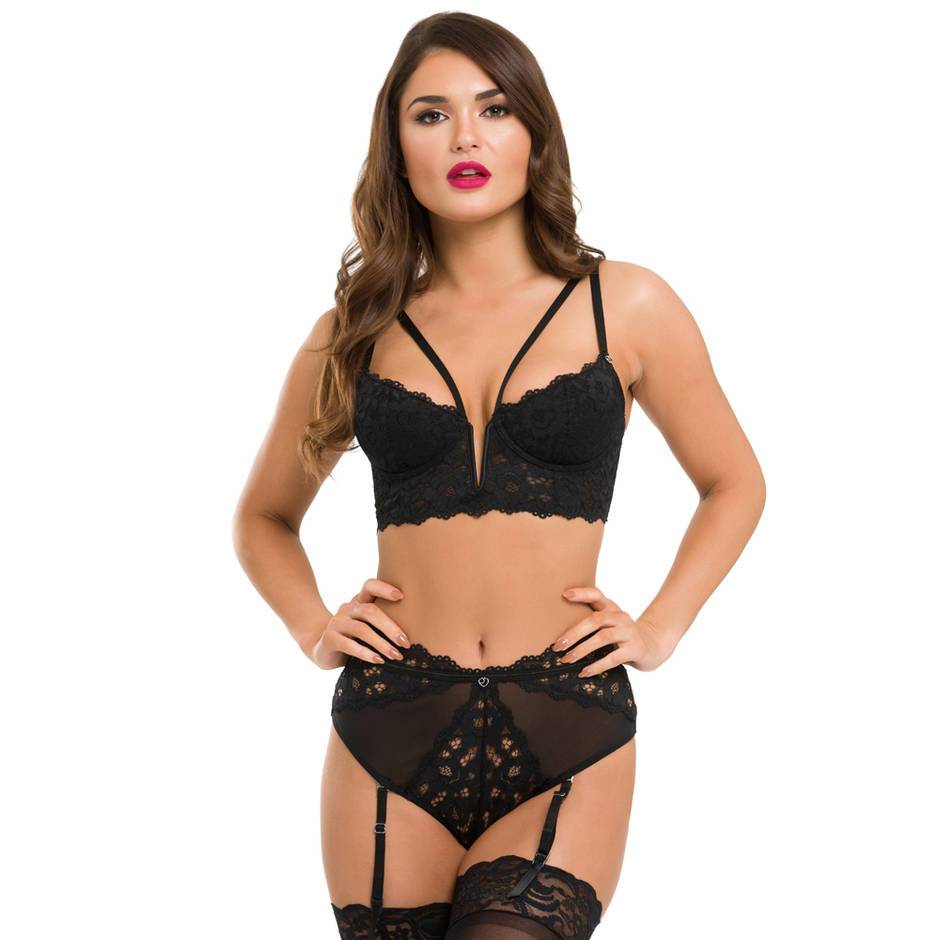 It's no secret that wearing nice or matching undies is a great hack for an instant confidence boost, and sexy lingerie takes that one step further.
Worried about the presentation you're giving in a seminar? Push up bra.
Trying to work up the courage to talk to that cutie you sometimes see in the library? Lace thong.
Lingerie is the ultimate confidence quick-fix. Wearing something sexy under your clothes will make you feel ready for anything, even if you know nobody will ever see.
---
5. It helps you get in character
Do you like the idea of roleplay but feel a little silly launching into that at-the-doctor spiel?
Dressing the part is the easiest way to get in character – slipping into a sexy nurse outfit will get your creative juices flowing and make you feel like a movie star.
Or if in the heat of the moment, all the French you learned at school deserts you, these sexy French maid and butler outfits will do the talking for you.
Plus, if you're gutted that Halloween is over, costume lingerie is the perfect excuse to dress up all year round!
Want to share how lingerie has made you more confident? Leave your story in the comments below!
---
Cara is a guest blogger for Lovehoney.
---
You may also like: