5 Things I Learned About Sex This Year
They say that you can never really know enough about sex, and that no single person knows it all.
And, to be honest, if you discovered everything you ever needed to know about getting jiggy with it in the first year, what would there be to look forward to?
Like lots of people I know, my sex life didn't really take off until I went to university.
But that just meant 2017 was a year of exciting new discoveries!
From the thrill of car sex to multiple orgasms, I decided to reflect this December on some of the things my £9,000 a year didn't teach me...
---
You're going to hear your flatmates having sex
In halls with walls so paper-thin that you can hear the pshh of your flatmate opening a late-night Red Bull, it's inevitable that people will hear each other having sex.
When I first came to university, the thought of people hearing me with my boyfriend made my skin crawl, but after a few months I accepted that it was as much of a part of university life as skipping that 9am lecture and trying to avoid taking the bins out.
However, just because it's unavoidable doesn't mean you can be inconsiderate about it. Be a good flatmate and put some music on to mask the moans, and try to limit the squeaking of the mattress after midnight.
---

Car sex isn't always romantic...
Remember that scene in Titanic where Jack and Rose have sex in the back of a car? Where they stare lovingly into each other's eyes while a flute trills My Heart Will Go On?
This year I learned that car sex really isn't effortlessly romantic. Leo and Kate's automobile encounter might just be the most unrealistic part of the movie - even more ridiculous than Kate hogging that floating door.
Far from the passionate night I expected, we spent most of the time giggling as we struggled to contort our bodies in the cramped car. One of us accidentally kicked the radio knob, and instead of Celine Dion we found ourselves listening to a car insurance advert.
Perhaps it was because we were in a crummy Corsa instead of the stylish 1910s vehicle, or maybe just because our foreplay didn't consist of sketching nudes, but the experience certainly wasn't how Titanic portrayed it.
---
...but it is super hot
Literally. Within a few minutes the car had turned into a sauna and I was sweating like I'd just finished a marathon.
But it was sexy, too. Knowing that a car could pass our secluded spot any second made it dangerously exciting, and the confined space forced us closer together than usual. We could even be as loud as we wanted without the risk of being heard by our flatmates. I loved it.
Plus, car sex is perfect when you go home for the holidays and don't want to have sex in a house full of family!
Just remember to park somewhere where you won't be seen - if someone spots you having sex in public, you can land in some trouble with the law.
---
Everybody's kinky
If there's one thing I learned while sipping mugs of cheap wine with my flatmates at 3am, it's that everyone's far kinkier than you think. It's easy to feel ashamed of your weird fantasies when it seems like you're the only one who has them, but it's important to realise that you're no different to everyone else.
After chatting to my friends about all the weird things we do in private, it became a lot easier for me to accept my kinks as part of who I am. I even opened up to my boyfriend about them, which was great for our sex life.
Rather than being something to be ashamed of, our fetishes and fantasies are something to celebrate and explore, and having open-minded friends is great for breaking the taboo.
---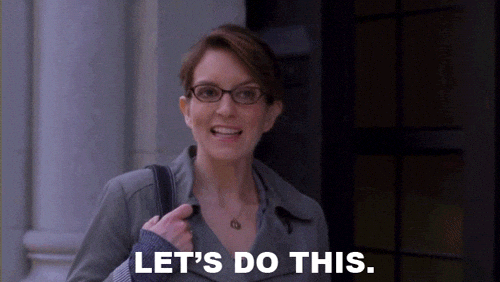 Be adventurous!
Even if your sex is absolutely mind-blowing, there's nothing to lose by adventuring into a new position or toy every now and then. I've had the best sex of my life this year because of my promise to never say no to trying a new thing.
My biggest success was replacing my old faithful, a modest single-function bullet, with this Jessica Rabbit 10 Function Rabbit Vibrator. Within days, I'd learned how to have multiple orgasms, which I'd never achieved with my trusty bullet.
It also turns out that I'm not into spanking (ouch!) or having my toes sucked (who knew feet could be so ticklish?), but I'm glad I gave it a go. After all, if you don't try, you'll never know!
---
This year, living with a bunch of people who are very open (and sometimes a bit too loud) about their sex lives has helped me realise that it's totally fine to have a lot of sex and be a bit kinky.
Sex becomes a lot more normalised at university so it's the perfect time in your life for exploration and experimentation.
I've learned the hard way that the new thing you try in the bedroom might not work out, and sex isn't always how it seems in the movies. But hey, it's okay – that's what makes it interesting.
Cara is a student blogger for Lovehoney. She studies English and appreciates grammatically correct erotica written in the active voice.

---
You may also like: