Egg-cellent Vibrations - Review of the Month May 2020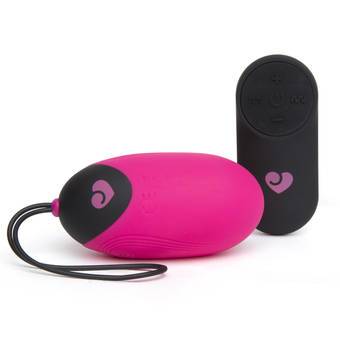 Summer is finally here, and the sun is shining. But the lovely toasty weather hasn't been the only thing that's hot hot hot. You've all been submitting such brilliant reviews and they are sizzling! It does make picking a winner extra hard, but I shall persevere.
"A winner for what?" I hear you call... Well, it's Review of the Month of course! The time when we say thank you to our reviewers (your reviews really do help people) by awarding our favourite reviewer of the month with a £100 Lovehoney shopping spree.
This month, the reviewer on top is HunnyMonster29 with their cracking review of the Lovehoney Rechargeable Remote Control Large Love Egg (pardon the pun)! Make sure you check out the full review here.
"Overall, I'm really taken with this egg. The versatility is really impressive: kegel weight, clit vibe, internal vibrator, PIV sex buddy and Egg Sex device. More than eggs-pected!"
Congratulations HunnyMonster29, the crown is yours... For now!
But that's not all! I still need to announce our fantastic runners up (who each win 2000 points, whoop whoop)...
---
Runners-Up:
Freeballin's review of the Aneros Progasm Ice Prostate Massager
"I have also enjoyed leaving the Progasm Ice inserted for several hours, manipulating its movement with my sphincter muscles as I carry on the mundane tasks of daily life. This can provide a sort of solo-foreplay for the busy multi-tasker."
doge-666's review of the Womanizer X Lovehoney Pro40 Rechargeable Clitoral Stimulator
"I have found The Spot now, and it is easily the most mind-blowing toy I have. I've had to start putting a towel down before use, when I never did before."

Ume's review of the Lovehoney Ignite 20 Function Vibrating Love Egg
"I found one charge lasted about 90-100 minutes. This is good if you want to pop it in and let the vibrations get you worked up while you do something else, especially as shifting positions while sitting or lounging gives some nice sensations to enjoy."
---
Video: Join Annabelle as she guides you through everything you need to know about using a vibrator.
---
Want to enter to win? Have a read of our handy review writing tips and submit your own review on something you own.
---
You may also like: