Rock With You : Review of the Month December 2017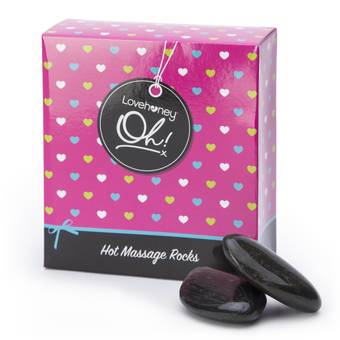 New year, who dis? Why it is the ever popular Lovehoney Review of the Month competition!
Each month we award a lucky reviewer with a £100 Lovehoney voucher. Let's find out who has won this round then...
Heating things up during these cold winter nights, using their tension-easing Lovehoney Hot Massage Rocks, is a new reviewer to the scene: Kissedbyfire6.
"This was the most relaxing massage I've ever had! My heart rate on my Fitbit dropped down to 52 at one point! (My resting heart rate is 67.) They really do help to release tension and relax the receiver." Read the full review here.
Congratulations Kissedbyfire6. Enjoy your sexy shopping spree. P.S, here are the January sale items.
Don't get stuck into that sale just yet though. We have some runners up to announce, each receiving 2,000 Lovehoney reward points...
---
Runners Up
belfastbloke's review of Lovehoney Perfect Pair Silicone Nipple Suckers
"They looked absolutely fantastic and were just so much better to suck on. Initially, she said she didn't think they were too much more sensitive, but from the reaction to even relatively gentle playing, I think it's safe to say there was added sensitivity there too."
HNHnin's review of Tease by Lovehoney Riding Crop
"My back is a blank canvas The first touch is a gentle caress Barely brushing Testing, exploring, travelling the expanse of skin Nipping the nape Skimming the shoulder "
---
Want to enter to win? Have a read of our handy review writing tips and submit your own review on something you own!
---
You may also like: