Confidence Boost: Review of the Month August 2017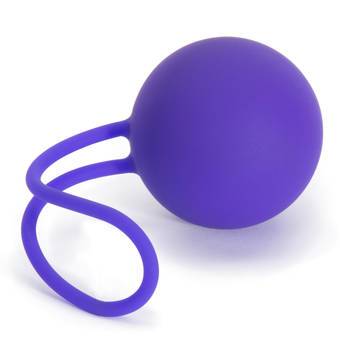 With things cooling down on the weather front, let's heat things up with some lit writing skills... it's time for Review of the Month!
Winning the £100 Lovehoney voucher this month is a new member of our Lovehoney community; Flidas, opening up about post pregnancy exercising.
Thank you for sharing this life changing experience of the Lovehoney Main Squeeze Single Kegel Ball 30g. Enjoy a sexy shopping spree on us.
" This has been a huge boost to my confidence, and since I can move up to heavier Kegel balls, I know I can keep improving. Of all the sex toys I have ever bought (and I have had quite a few) this one has had the biggest positive impact on my life." Read the full review here.
Read on to find out which 3 runners up have won 2000 Lovehoney reward points...
---
Runners Up
Lovebirds_x's review of Lovehoney Barely There Purple Sheer Crotchless Suspender Knickers
"Between the fit, the colour and the gorgeous details I felt really confident in these, I'm so glad they're crotchless as there was no way I was taking these off for the main event. They're far too pretty to be wasted on the floor!"
DJW's review of Fun Factory ShareVibe USB Rechargeable Pink Vibrating Double Strap On
"The toy also has an incredible, silky-smooth texture and offers the perfect balance of firmness and flexibility, which causes the main shaft to have a springy bounce. It can be positioned with ease, yet feels firm upon insertion allowing for both ends to hit all the right spots!"
Wight*goddess's review of Bondage Boutique Black Rose Pleasure Spanking Paddle
"When in use, the leather side offers a stinging slap with an audible crack on impact, leaving a warm glowing feeling across your buttocks. A gentle stroke with the soft(er) rose-print side lulls you back into a relaxed state before the next round."
---
Want to enter to win? Have a read of our handy review writing tips and submit your own review on something you own!
---
You may also like: