Pleasantly Pleased: Review of the Month November 2016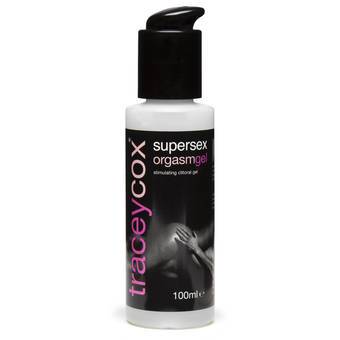 Bonfire night, fireworks and the impending arrival of Christmas… How did you all find time for reviewing this month? However you managed it, we're so glad you did - we've had some fantastic feedback!
It's been tricky to pick this month, but we have plucked a winner from the entries - the £100 Lovehoney voucher is on its way to laluz! This Forum member made sure November went off with a bang by using the Tracey Cox Supersex Orgasm Gel, a seriously slick gel desgined to enhance sensations during solo play and sex.
"A nice delicate tingly effect that develops into something less delicate to nice and warm or cool depending on how you interpret the sensations. It was lovely, though the first time I tried this wasn't accompanied by masturbation… " Read the full review here.
Getting jiggy this festive season and want to tell us about the toys you used? Go for it! Pop a review up on our site and you could win a prize next month.
Keep reading for now though, as we have some runners up to announce who each receive 2,000 oh! points…
---
Runners Up
---
Cupcake22's review of Tracey Cox Supersex Flexible Tip Anal Douche 250ml
"I'm not sure why I didn't order a douche sooner - this item has really changed things and has me completely reassured! This is my first time buying a douche, and after reading the reviews on the other products available I opted for this one because of its silicone texture, flexible tip and solid-looking build."
Lari42's review of Lovehoney Bliss Orgasm Balm
"It is a pleasant tingling sensation which really stimulates your clit, excellent for both when I am alone and when I am with my partner. It enhances the sensation of sex and makes me feel a lot more sensitive and responsive. It feels absolutely wonderful!"
sarah2006's review of Hooded Sexy Santa Dress with Belt
"The V neck is just revealing enough, and the length of the dress is perfect - short enough to be very sexy, but respectable enough that this could be worn to a Christmas party."
---
Have a read of our handy review writing tips and submit your own review to enter. Same place next month!
---
You may also like: