Toy With Me Tuesday: Coffee Break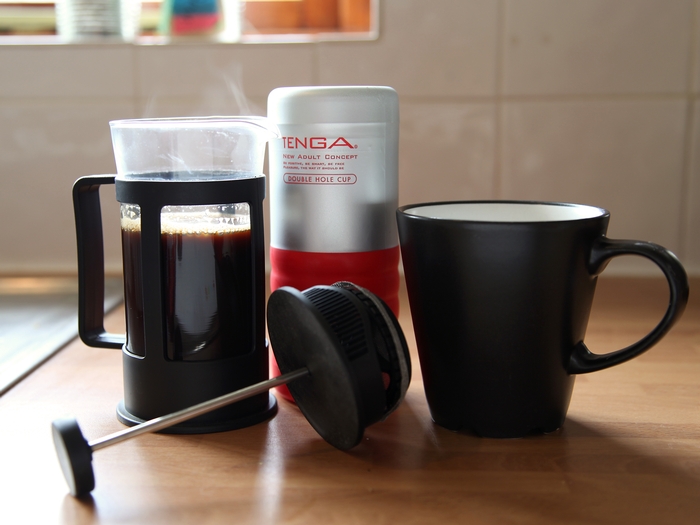 We couldn't help think that the discreet packaging of the TENGA Standard Edition Double Hole Onacup (£16.99) looks exactly like a coffee tin. Talk about the perfect (Ona)cup!
If you want to see more fun and creative pictures of sex toys, visit this week's Toy with me Tuesday round up on Ness's blog, or follow the #ToyWithMeTuesday hashtag on twitter.

---
You may also like: