Celebrate Halloween With a Scary Sex Toy Giveaway!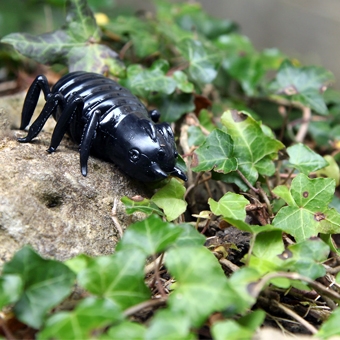 Who doesn't love Halloween? Toffee apples, trick-or-treating and, best of all, donning a costume to impress your friends.
Whether you decide to go down the sexy or scary route, Lovehoney has a Halloween costume for you! From Zombie Nurses to Red Devils and Fallen Angels, we've got you covered.
To celebrate our favourite time of the year (well, after Christmas and Valentine's Day, of course), we've come up with a special giveaway to delight all you pleasure seekers.
We're giving away a terrifyingDeath By Orgasm 10 Speed Black Widow Bullet Vibrators to FIVE lucky readers!
To be in with a chance to win, simply leave a comment on this post before 5pm on November 1st.
Read on for spookiest stories from around the web…
---
In case of a zombie apocalypse, Lovehoney has the best tips for protecting yourself… using sex toys! See part 1 below, and keep an eye out on the blog in the coming days for additional parts.
The winner of the Bondage Boutique Almosta 4Posta Under The Bed Kit (worth £34.99) from last week is MrsMcX. Remember to comment below for your chance to win one of five Death By Orgasm 10 Speed Black Widow Bullet Vibrators! The winners will be chosen at random and contacted by email, so make sure to use one you check regularly.
Wait! That's not everything
If you've liked what you read, why not pass it on? Click on the buttons below to share it. Don't worry, you'll get a preview of what it'll look like (on Facebook and Twitter) first. Thank you, and hopefully see you this time next week!