"An Absolute Necessity" - Best Sex Toy Reviews of May 2013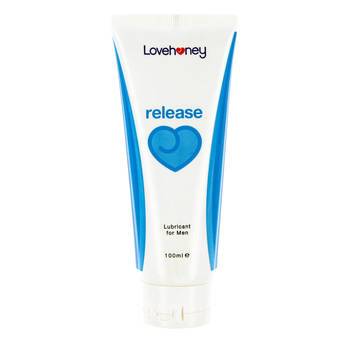 Found a great new product and want to shout about it? Write a sex toy review and be in with a chance to win £100 to spend on Lovehoney.
Every month, we choose our favourite review to win the grand prize, while selected runners up get 2,000 Oh! Points to spend or save.
The winner for May is S&S with their glowing review of Lovehoney Release Masturbation Lubricant (£7.99). We liked their comparisons with other products and helpful desciption of the texture, consistency and packaging.
"For any guy who regularly uses lube, either for solo fun or with your partner, the Lovehoney Release Masturbation Lubricant is an absolute necessity. You could spend an absolute fortune on all sorts of masturbator toys, but you will not come close to the feeling of a willing hand and a smidgen of this lube!"
Read the rest of the review by S&S.
Read on to find out if you were a runner up…
---
Four more reviews impressed us enough this month to place as runners up. Each runner up gets 2,000 Oh! Points credited to their account to spend as they choose. Think you can do better? Remember to submit your sex toy review to be in with a chance to win next month!
Runners Up
boing-boing's review of The Really Cheeky Adult Board Game for Friends
"The Cheeky Adult Board Game is a lot of fun to play and quite interactive and at times embarrassingly revealing (in a good way!). It's definitely gained a place in our regular board games shelf and will most likely see regular use over some drinks at our parties where its lighthearted nature will probably make it a good source of entertainment. We feel it's a game that would be a lot more entertaining the more people you had playing it."
Suzi's review of Lelo Insignia Lyla 2 Remote Control Vibrating Love Egg
"Mode 2 probably works best if you're dancing - the harder you shake it the more powerful the vibrations are. On our first outing with it my OH was experimenting with it under the table at a restaurant - we both collapsed into giggles when he shook his hand vigorously under the table, that really did look pervy!."
bluekaren's review of Tracey Cox dare! Spot On Massager Vibrator
"In use this vibe is versatile and feels good. I like a strong clitoral vibe, but the fact that the dare! works for shallow thrusting is very nice. Although this vibe is phallic shaped it can be used all over the body; nipples, perineum, labia, wherever…"
VeganHoney's review of Fun Factory Share Silicone Double Dildo
"I love the 'feedback' element of this toy - it feels like an extension of my body. I find the 'bulb' end makes me feel satisfyingly full with some pressure against the G spot, whilst the lower part of the external shaft nestles against the vulva and clitoris for further stimulation."