Who is going to play Christian and Ana? Win a Lover's Pleasure Bundle worth £150+!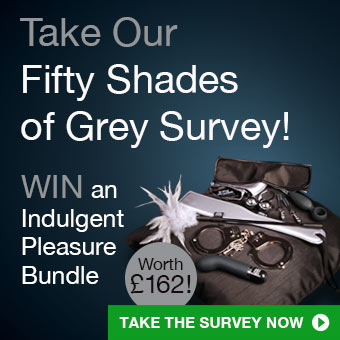 It's the world's most hotly-contested celebrity gossip, and the rumours show no signs of calming down. Since it was announced that Universal Studios and Focus Features acquired the rights to produce movie adaptations of record-breaking erotic trilogy Fifty Shades of Grey, celebrity magazines and fan websites have been buzzing with speculation as to who will play kinky billionaire Christian Grey and his virginal lover Anastasia Steele.
There have been a string of false trails and supposed 'favourites', and now bookies are even taking bets as to who will land the dream roles, with many actors snubbing suggestions that they'll be in the movie due to its explicit content and expected levels of nudity.
But with no one really knowing any of the details, we're dying to know what your thoughts are about the upcoming Hollywood epics and how you feel about seeing the story played out on the Silver Screen.
Let us know your opinions by taking our Fifty Shades of Grey Survey and you could be in with a chance of winning the ultimate Indulgent Pleasure Bundle worth over £150.
This incredible Indulgent Pleasure Bundle includes:
This survey is now closed. The winner will be contacted via email.