Plan a Perfect Valentine's Day with the Best Deals from Lovehoney
According to a new poll, the average person in the UK will spend £26 on Valentine's celebrations this year. So if you're doing some shopping this weekend, you're in luck as our pre-Valentine's sale will make your budget stretch further!
Remember, everything on Lovehoney is eligible for free UK delivery, so every penny goes on pleasure and not postage.
Taking £26 as our budget, we've shopped our Valentine's section and have come up with the following bundles…
Romance & Roses Bundle
In this selection, we've chosen a luxury trio of toys to enjoy on Valentine's day itself with the silicone Tracey Cox Supersex Twin Love Ring (£19.99), slick and smooth superior quality Lovehoney Delight Silk Lubricant (£3.00) and the Fleur d'Amour Love Rose (£3.99) which gives a risque suggestion for each petal that's peeled away.
There's also two extra orgasm-boosting treats for long-term pleasure: the super-powerful and ever-popular Lovehoney Powerful Pocket Vibrator (£9.99) and the vagina-toning Adrien Lastic Mini Geisha Love Balls (£12.99).
Total = £26 for a love ring, luxury lube, silicone kegel balls, clitoral vibe and playful flower foreplay game.
Exploration & Experimentation Bundle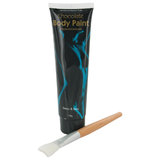 In a bundle that's all about sensation and exploration, £26 will get you plenty of treats to spice up your night. The Lovehoney G-Slim G-Spot Vibrator (£14.99) is the ideal toy for exploring sweet spots together, and if you're at all curious about the power of silver balls, try the Beginners Basic Oriental Ben Wa Jiggle Balls (£9.99).
We've also selected two items with which to adorn your lover's body, including delicious Chocolate Body Paint Tube (£3.99) (complete with artist's brush) and the super-versatile Tracey Cox Supersex Beginner's Bondage Tape (£6.00). A;; this is topped off with a bottle of Tracey Cox Supersex Water-Based Anal Lube (£8.99), meaning there's a sensual night to remember in store!
Total = £26 for a G-spot vibe, kegel balls, bondage tape, chocolate paint and lube.
Bumper Kinky Bedroom Bundle
This selection provides a bit of everything you need for a night of new experiences you'll both remember for months to come.
Begin your evening of seduction with a mood-setting erotic massage using Earthly Body Massage Oil (£3.50) before exchanging Fetish IOU Cards (£6.99) for kinky ideas to kickstart your arousal. Get your lover all tied up in pleasure using the Tracey Cox Supersex Beginner's Bondage Tape (£6.00). Fans of Fifty Shades of Grey will love this versatile tape - use it to restrain her wrists, ankles or to create a sexy outfit.
Take her desire to a new level by applying some Pin Ups Nancy Bombshell Orgasm Balm (£6.99) to the clitoris during foreplay - the tingling chocolate balm feels incredible when used with the Lovehoney Powerful Pocket VIbrator (£9.99). Choose from four heads for tantalising vibrations to bring her closer to the edge. Enhance your orgasmic potential with the Shag Factory Go Glow Vibrating Love Ring (£6.99) which has an attached clitoral stimulator, ensuring your pleasure is shared.
Total = £26 for massage oil, clitoral vibe, bondage tape twin pack, vibrating love ring, orgasm-boosting balm and sex suggestion cards.
Remember: our pre-Valentine's sale runs till midnight on Sunday, so grab your bargains now!