Take Our Quick Valentine's Survey and Win £150 Worth of Goodies!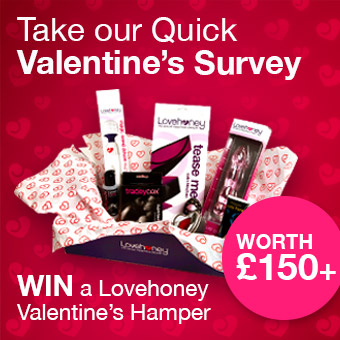 Are you a born romantic? Or do you think Valentine's Day is just a load of rubbish? Give us your opinion and you could win the ultimate lover's hamper.
This luxury Valentine's prize is worth over £150 and contains everything you could possibly desire for a sensual night in, whether you choose to involve a partner or not!
The Ultimate Valentine's Hamper includes:
This survey is now closed.