13 Sex Predictions for 2013 from Lovehoney
As we bid a fond farewell to 2012, we've been looking ahead, consulting with Lovehoney's Head Buyer Bonny Hall, Analyst Matthew Curry and Sex and Relationship Expert Tracey Cox to try and predict what the coming year might have in store for our sex lives.
I'ts not just Fifty Shades that's changed our bedroom habits and sex toy purchases over the past year.
Distinct trends have formed thanks to our consumer-savvy ways and new technological developments, and that's raised the bar for 2013 and what we expect from our bedroom accessories.
From materials to mechanisms, shapes to stimulation settings, here are our top sex toy predictions for 2013…
1. Nipples Will Be BIG
Nipple is the fourth most searched term on Lovehoney, and to cater to demand we already sell 46 pairs of nipple clamps, 18 sets of nipple suckers and 15 pairs of nipple pasties, tassels and other adornments for your chest buttons.
In 2012 sales of nipple clamps rose by 127% compared to the previous year and haven't slowed yet, so we can expect to see a steady rise in those numbers in 2013.
Burlesque fashions and a trend for teaming glittering nipple tassels with bra sets are both still popular, with pasties making a regular appearance in sexy lingerie sets in the coming season. It looks like we'll be twirling our tassels well into the new year.
2. We'll Be Charging More Toys Via USB
Rechargeable technology is becoming less and less expensive, making it possible to manufacture high-quality rechargeable sex toys at an acceptable price. Providing consumers with a quick-and-easy way to power up their toys, USB rechargeable devices can be plugged in almost anywhere and are incredibly economical to run.
Thanks to the rise in USB charging for mobile phones and tablets, almost all of us have at least one adaptor plug to make it easy to recharge a range of gadgets. The fact that USB power is universal means it's safe to charge your toy anywhere in the world without a special convertor, making life easier for those who travel.
With such a long list of pros, the range of USB toys available is set to explode in 2013.
3. Shades Of Grey Is Here To Stay
It might surprise you to know that Lovehoney have sold almost as many sets of the Official Fifty Shades of Grey Inner Goddess Silver Balls as they have copies of Fifty Shades of Grey itself, despite the toys only launching in mid-November 2012.
With sales of The Official Pleasure Collection, kegel balls and bondage equipment continuing to soar, there's no sign of the Fifty Shades of Grey effect slowing down. With the first film currently in the works, I'm certain that 2013 will see a continued interest in all sorts of kinky f**kery.
Sexpert Tracey Cox has her own ideas about why Fifty Shades is continuing to float our boats.
"The Fifty Shades effect will continue to make us more adventurous. I suspect we'll be investing in soft whips, tie-up gear and riding crops: we're usually quite lazy sexually and it's far easier to copy a scene that's turned us on, than come up with our own."
4. People Will Continue To Stick Things Up Their Bum
Just as Lovehoney boss Mr Longhurst told us in the Channel 4 documentary about Lovehoney More Sex Please, We're British, the British nation enjoys putting things in their bottoms, and that's more true today than the day his message aired.
2012 went a long way toward dispelling myths about anal play and as a result more couples are experimenting,with sales of butt plugs climbing by 75% during 2012.
An increased demand in anal toys will not only see more products on the market, but also an increase in quality as manufacturers put more money into experimenting with shapes, sizes, materials and functions.
5. We'll Demand More Body-Safe Materials
There's been a negative buzz about the presence of phthalates in sex toys for a few years and as sex toy popularity continues to rise, the question of what toys are made of is increasingly important to consumers.
Lovehoney's Head Buyer Bonny Hall says, "I would say that 99% of new products are pthalate and latex free. Manufacturers are much more aware of a consumer demand for body-safe materials. Most are now using silicone."
Keeping with the body-safe trend, you can expect to see more silicone sex toys in 2013, as well as a continued rise in toys made from glass and stainless steel.
6. Sex Tech Will Give Us New Ways To Stimulate
The hunt to better replicate realistic automated sensations in sex toys is still on. Sex machines might have it down to a fine art, but few of us are prepared to bring a bulky machine to bed or front the cost of such expensive tech.
2012 saw the release of several thrusting vibrators and a crazy, shaking vibrator from Fun Factory called The Pulsator Stronic. Although reviews of this trailblazing tech is often mixed, companies are still looking for ways to capture the pulsating and thrusting motions of sex in smaller toys, for both men and women.
We can expect to see lots of new ways to enjoy automated stimulation in the coming year, and some will be more successful than others.
7. It'll Be All About Power!
2012 saw vibrators supercharging their way into our bedrooms, with the Magic Wand vibrators taking pride of place at many bedsides across the nation.
Lelo also reworked their range to be 100% more powerful than the predecessors, making toys that we already thought were pretty damn good even better.
Plenty of other manufactures have also been upping their power output, so it's safe to say that we'll be seeing stronger, more intense vibrators for sale in 2013.
8. We'll Judge A Sex Toy By Its Box
2012 saw more and more emphasis being placed on how a sex toy looks and how it's presented. Packaging became more subtle and gift-ready, with novelty boxes featuring naked men and women more of an exception than a rule.
Sex toy colours have also changed, with the popular pink and purple shades making way for silver and black, offering a more couple-friendly with a style better-matched to high-quality tech than to hen night trinkets. Tracey Cox says, "The preference for black and silver toys over pink and purple indicates we're using toys together as a couple, rather than purely for female solo sessions."
9. More Men Will Try Sex Toys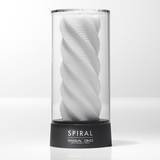 Alongside the traditional best-selling male sex toys like life-size male masturbators, penis pumps and blow-up dolls, 2012 was a big year for covert strokers. With a more subtle aesthetic than their larger counterparts, and all emphasis placed on sensation, there was a strong move toward male sex toys becoming something that couples would use together.
As the likes of TENGA and other stealthy strokers become more prevalent, the sex toy balance in the bedroom is shifting and manufacturers are paying attention. Expect to see more variety and exciting innovations in male sex toys in the coming year.
10. The G-Spot Will Come To Prominence
It's rare to find a dildo or vibrator without that tell-tell upward curve and swollen tip these days. The G-spot is far from a new concept, but women are increasingly looking to find their internal hotspot with tools especially crafted for the job. Flying in the face of sex advice that makes the clitoris a woman's erotic focal point, G-spot vibes are gaining momentum and should continue to do so in 2013.
Sexpert Tracey Cox saw her new G-spot vibe (pictured left - back in stock soon!) sell out after a deluge of 5-star reviews. "The popularity of the G-spot vibe again is reflective of the way women now buy vibrators. Gone are the days of us only having one: we'll invest in a couple. If it's stimulation you particularly enjoy, you'll happily invest in more than one to suit your mood."
11. Electrosex Won't Be So Scary
Electrostimulation is already revamping its rather scary public image with companies like ElectraStim redesigning their best-selling power units to be more attractive and user-friendly. Ditching the BDSM association with electrical play hasn't been easy, but thanks to better public understanding of the tingling and contracting delights on offer, more couples are experimenting with electrosex toys as a viable alternative to vibrations and a reliable option for hands-free stimulation.
In 2013 we'll see electrosex and vibrations coming together in the Intimate Love Toy Electrosex Vibrator Le Chatelain, which has a choice of continuous vibrations, pulsating vibrations and throbbing electrical pulses to enjoy. Hopefully we'll see more experimentation with this multi-stimulation format in 2013… perhaps something in a stroker?
12. Sexy Massage Won't Go Out Of Fashion
Offering mood lighting, a gorgeous scent for your room and a mess-free massage, they're not just more convenient than massage oil - they're a bit more exciting too. Massage candles have enjoyed a rise in popularity over the last year and several brands now offer a version of these soy-based erotic gifts. With the most romantic day of the year just over a month away, I expect massage candles to be a popular erotic gift choice in 2013.
13. Balls!
Our final prediction is for kegel balls and jiggle balls to stay at the top of women's sexy wishlists. Having enjoyed centre stage in the Fifty Shades trilogy, jiggle balls are now commonplace in many bedrooms and women are challenging themselves to use increasingly smaller and heavier balls. Helping to tone the vagina for a tighter, firmer feeling, as well as improving the strength of the entire pelvic floor, pleasure balls are great for your sexual health as well as feeling pleasurable to wear.
Tracey Cox says: "Kegel balls really do work for keeping women toned and tight, so I'm guessing that sales will continue and probably rise. Word of mouth is how most toys become bestsellers and if you see results, you'll tend to tell a friend or two."