Zombies, Black Widows and Vampires - Lovehoney's Week in Sex News (Halloween Special)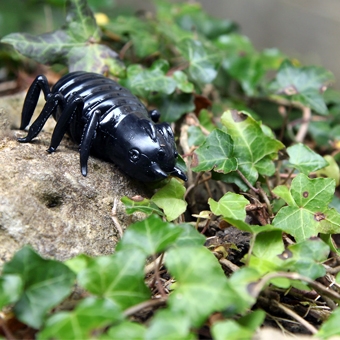 Who doesn't love Halloween? Toffee apples, trick-or-treating and, best of all, donning a terrifying costume to scare your friends.
Whether you decide to go down the sexy or scary route, Lovehoney has a Halloween costume for you! From Zombie Nurses to Red Devils and Fallen Angels, we've got you covered.
To celebrate our favourite time of the year (well, after Christmas and Valentine's Day, of course), we've decided to give away a terrifying Death by Orgasm Black Widow Spider Bullet Vibrator to five lucky readers!
All you have to do is leave a comment on this blog post before Friday afternoon. Winners will be annouced here next Sunday.
For last minute costume ideas, spooky sex tips and a chance to win a sex toy, read on below.
---
Our word of the week is odaxelagnia, which refers to sexual arousal from biting or being bitten. We reckon this is the perfect time of year to make like a vampire and get mouthy with your partner. If you're a little tentative, why not begin with a Death by Orgasm Fang Banger cock ring and some fake fangs for Dracula-inspired roleplay?
In our Halloween related research we came across this list of 10 Halloween Inspired Sex Positions for you to try - be warned that some of these supernatural sex moves require a lot of imagination!
Here at Lovehoney HQ, safety is our primary concern, which is why we figured out the best ways to defeat zombies with sex toys, so you don't have to. Worth picking up a violet wand, just in case…
Our lucky winner of last week's competition was Riina! Congratulations Riina, you win the Lelo Tor II Vibrating Cock Ring. We'll be in touch for your postal address.