I Want To Say Something Nice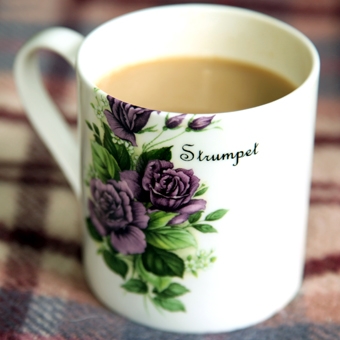 On Lovehoney's contact page, amongst the "Where's my order?", "Technical site help" and "Question about a product" options, there's one called "I want to say something nice".
Have you ever seen it? Have you ever wondered what happens if you use it?
Well…
These emails get forwarded to the entire company.
On a day when the steam's coming off our fingers from coding and writing, or the queue of returns is longer than ever, being told 'something nice' gives everyone a warm glow. More than that, though, it's feedback like this that makes us feel that we don't just work in a sex toy warehouse - we're the sexual happiness people.
Here is one that was so uplifting, we wanted to share it:
"Hiya, I just wanted to say, I started using this website about four months ago and it has changed my bloody life. I have been so much happier, it is a wonderful, customer-focused website and company. I have made many purchases and have been 100% satisfied with all of them. They have all been fantastic bargains with spotless service, swift delivery and perfect products, not a problem ever!
I have been talking this website up to my friends and a bunch of them have investigated and made orders from you since because you lot are wicked. We are all 19-20 and this website had made us feel that it was totally natural and nothing seedy. As cheesy as it sounds, we feel empowered! Thank you!"
No, thank you!
Facebook, Twitter, G+, Pinterest, Tumblr, the Lovehoney Forum, customer comments, our live chat help… there are so many ways that you can talk to us, but sometimes it's a good old-fashioned (!) email that brightens up our day.