Top 10 Vibrators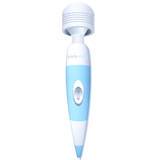 Vibrators are everywhere and thankfully they've come a long way from the straight-shafted, noisy sex toys of yesteryear. Now, they've been tailored to hit all of your pleasure points at once, stimulate your clitoris in ways you've never imagined and give you deep G-spot-hitting penetration.
But with so many different shapes, sizes and speeds available it's become pretty difficult to find which are the best vibrators on the market. Fear not, here at Lovehoney we've picked out our top 10 vibrators - all of which promise delectably different sensations and new realms of pleasure.
See more Vibrators Guides.
---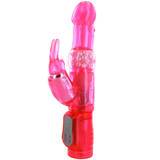 This dual-stimulating rabbit vibrator is perfect for giving you simultaneous pleasure with its rotating shaft and vibrating rabbit ears. The 5-star rated Lovehoney Jessica Rabbit 2.0 Rabbit Vibrator (£34.99) has an oustanding variety of speeds and functions that has left hundreds of satisfied customers raving about how amazing this sex toy really is.
For satisfied rabbit lovers looking to expland their collection, try out the Lovehoney Jessica Rabbit 2.0 G-Spot Vibrator (£34.99) for a new erogenous-zone-hitting delight.
---
This classic little vibrator comes into our top 10 because it's discreet, powerful and great value. Used on the clitoris, it provides intense stimulation while its slim girth allows you to experiment with penetration with a vibrator.
If you're looking for a sex toy that packs powerful vibrations into a small package (and let's face it so many of us are) then the Lady Lustfinger is simply perfect. Its petite size makes it perfect for satisfying your needs on the go.
---
This little vibe is sleek, sensual and sexy. The Tracey Cox Supersex Bullet Vibrator fits into the palm of your hand and its small size makes it ideally shaped to nuzzle your clitoris. It's stylish, discreet and simply perfect for popping in your handbag or pocket for sensational pleasures wherever you are.
Tracey Cox's name is synonymous with good sex, so you can be sure that this highly rated, popular sex toy will hit all of your favourite pleasure points.
---
With one powerful speed, this easy-to-use vibrator is one that's guaranteed to deliver a duvet-grabbing, pillow-biting orgasm. Although it has a cheap, cheerful exterior the three small nodules at the end of the toy transmit intensely powerful vibrations.
It's one of the most convenient vibrators around - it takes just 1 x AA battery, so it's easy and cheap to keep running.
---
If you've got thin walls, nosy neighbours or privacy-violating housemates the Lovehoney Silencer 2.0 will give you everything you've ever asked for. This vibrator keeps things quiet while you're giving yourself a satisfying orgasm. The only thing you'll need to worry about is keeping yourself quiet.
This girthy classic vibrator has a waved shaft for exquisite pleasure and because it's also fully waterproof, you can take it into the shower or bath.
---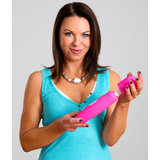 There's a reason that two Tracey Cox products feature on our top 10 - her Supersex range comes highly recommended and is perfect for bringing you to climactic satisfaction again and again.
As well as bringing intense vibrations the Tracey Cox Supersex 7 Function Wonder Wand features a flexible head so you can easily satisfy your favourite body parts. With loads of speed and patters varying from intense vibration to soothing, gentle movement this magic wand vibrator is great for both intimate and general massage.
---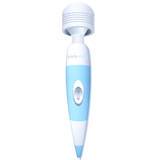 The Bodywand is a serious step-up from every other vibrator on the market. It's been specifically made with a sliding scale of intense vibrations that soothe tired muscles and give complete satisfaction. It's hugely powerful, so it works wonders if you need strong clitoral stimulation, though many people find using it to stimulate less directly is more than enough.
Its large head encompasses everything from intimate massage to sensual rub-downs - and as it's powered through the mains there's no scramble for batteries when you want to use it.
---
With the Lovehoney Dream Egg Remote Control Vibrator you get 10 functions and entirely hands-free satisfaction. This vibrating sex toy comes with a separate remote that, when in the hands of your partner, will give you amazing, unexpected pleasure.
It's great for fans of surprise stimulation and even better if you want to feel extra naughty when out and about - simply pop it in your knickers for thrills on the go!
---
This Swedish-made vibrator is an affordable way to try a luxury sex toy. Shaped like a lipstick, the Lelo Mia is the ultimate discreet vibrator and offers 4 powerful stimulation modes to bring you to a truly satisfying climax.
Another amazing feature, (aside from its ability to give you toe-curling satisfaction) is that it's fully rechargeable via USB so you can simply charge it on your computer.
---
Vibrators aren't just for women. The Fun Factory Cobra Libre is designed specifically for men. It's a hand-held, sculpted silicone vibrator that's perfect for stimulating the head of your penis and giving intense orgasms in practically no time at all.
Made from medical grade silicone, this male vibrator is designed to be held with one hand so you can explore and stimulate in other ways too.
---
You may also like: