Vegazzling: Misusing Vegetables the Lovehoney Way
The Only Way is Essex may be over and while the last flecks of your Vajazzle are losing their shine, you may be wondering how to add that Essex sparkle to other areas of your life.
Worry no longer as we introduce - Vegazzling. With one simple step you can make your aubergines alluring, your courgettes comely and put a whole new spin on stuffed peppers.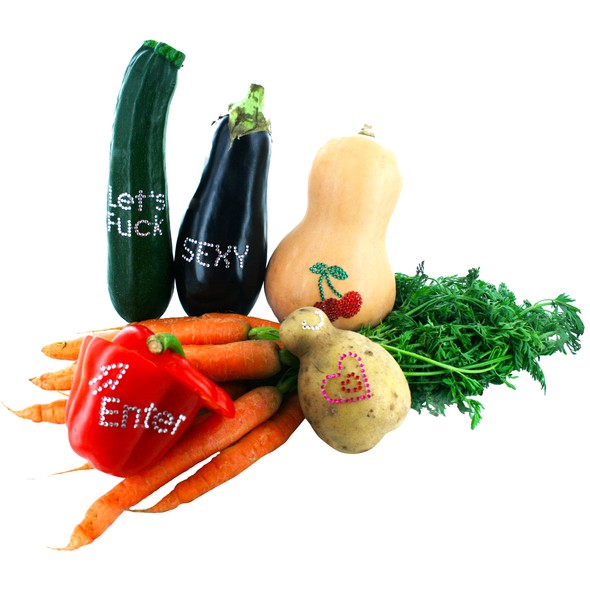 Judging by the number of people searching for Lovehoney for vegazzle, vegazzling and vegazzles there's clearly demand from people looking to kinkily encrust their vegetables.
Check out the following suggests for Lovehoney's perfect dinner party Vajazzle and vegetable pairings.