Sexy Lovehoney Cupcake Competition
There are lots of perks of the job at Lovehoney and today we received a box of sexy (and tasty) cupcakes from the incredibly talented people at Bath Baby Cakes!
To share the love, we gave a prize to the person who named the most products featured on these wickedly delicious treats. Well done to Mrs P for correctly guessing all the items! Scroll down to find out the answers.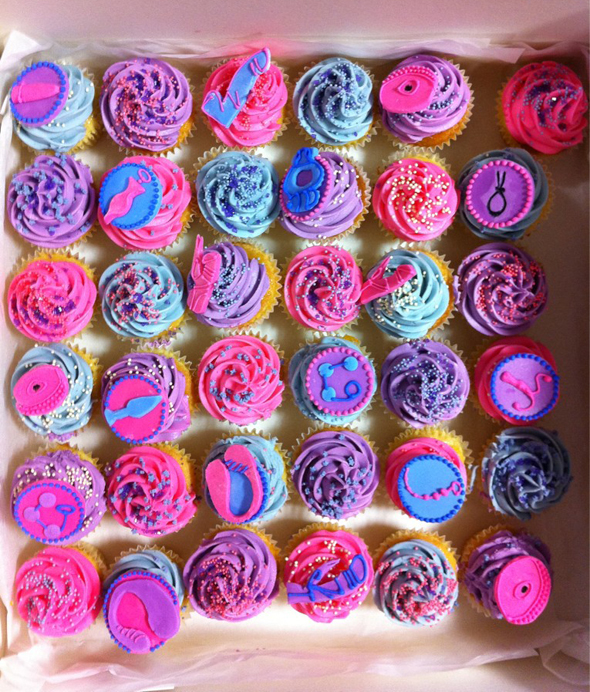 (By our count there were 13 different items.) 1. Lovehoney Bang Bang Bullet Vibrator 2. Basix Dildo with Suction Cup 3. Sqweelers 4. Cupid's Itty Bitty Beginner's Butt Plug 5. Lovehoney Double Ding Ding Vibrating Cock Ring 6. Big Daddy's Cock Ring 7. Lovehoney Jessica Rabbit 2.0 8. Basic Sex Toys Slimline Butt Buddy 9. Latex Anal Power Balls 10. Aneros Prostate Massager 11. We Vibe 12. Tracey Cox Anal Beads 13. Lovehoney Jessica Rabbit G Spot 2.0