Highlights on Sex Toys TV - 03 February 2011
Sexy and sophisticated, this beautiful glass dildo and pleasure-inducing vibrator will fulfil all your vaginal and anal needs while looking like works of art. Lovehoney's resident sex expert Annabelle Knight showcases these exciting new additions to the glass sex toy range in this week's Sex Toys Tv Highlights. Get Free UK Delivery on the complete sex toy range at Lovehoney.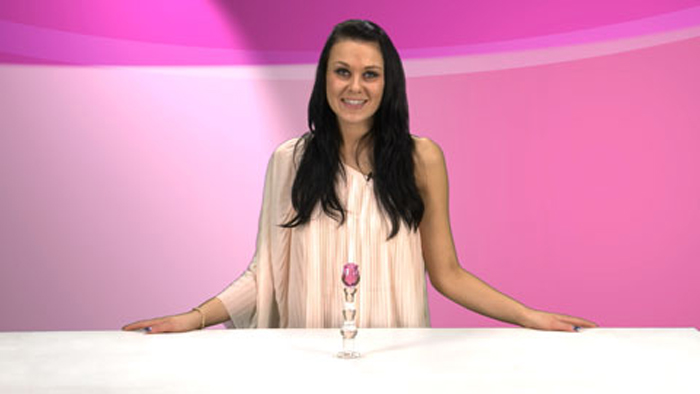 Icicles Hand-Blown Rose Glass Dildo
It's always lovely to receive flowers, but this hand-blown dildo by Icicles is much better than the average rose. At 7.75 inches in length, this beautiful glass dildo is bulbed, ridged and waved for ultimate satisfaction.
Find out more: Icicles Hand-Blown Rose Glass Dildo
GlassTIX Plaisir 5 Inch Glass G-Spot Vibrator
Lovers of glass dildos will go wild for this sensational 3 speed glass G-spot vibrator. Incorporating everything wonderful about the glass dildo with the high-powered satisfaction of a vibrator and upwardly-curved G-spot hungry tip.
Find out more: GlassTIX Plaisir 5 Inch Glass G-Spot Vibrator