Top 10 Valentine's Day Gifts for Singles
Lovehoney has come up with some seriously good reasons to be single this Valentine's Day and we're not talking about not having to buy or receive sexy Valentine's gifts. We're talking about starting as you mean to go on for the year and treating yourself to some of life's little pleasures. Lovehoney has a wide range of best-selling Sex Toys, Essentials and Sexy Lingerie to enable you to feel buoyant and full of zest for a healthy and satisfying sex life in 2011 and beyond.
Embrace being single and take the opportunity to explore your erogenous zones, reaping the benefits of being able to focus your attention on where and how you like to be touched. Valentine's Day is all about celebrating love and affection and if you haven't got a partner to lavish with attention, lavish it on yourself with the help of Lovehoney's Guide to Valentine's Day for Singles.
With Free Delivery on all of Lovehoney's products, make finding the perfect gift to yourself an exciting and stress-free experience.
Life's Little Pleasures
You may not be anticipating someone putting a ring on your finger this Valentine's Day but there's nothing stopping you from investing in a ring that will bring you more than a gleaming finger. The BASIC Finger Ring is perfect for sliding on to your finger for 30 minutes of clitoral stimulation.
Let the internal vibrator transmit stimulating vibrations to your clitoris with your finger guiding you in your exploration of other pleasure hot-spots. This vibrator is fantastic for first-time users and can be easily stored away in your lingerie drawer or preferably occupying a spot in your hand bag for use whenever and wherever you please.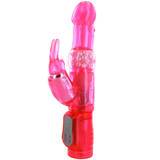 Rabbits are renowned for introducing women to what is known as a 'blended orgasm' - a term used for where the women experiences two orgasms simultaneously, an internal and external orgasm. The most popular rabbit vibrator is the Jessica Rabbit, so named because of its appearance during Sex And The City featuring namesake Sarah Jessica Parker.
The Lovehoney Jessica Rabbit 2.0 is the new and improved rabbit vibrator that's destined to give you more sheet-clenching, moan-inducing, lip-quivering orgasms than ever before. The Jessica is packed with features to deliver orgasms when, where and how you want and is 100% waterproof so you can enjoy the vibrating rabbit ears and squirmy beads in the bedroom and bathroom. The perfect accompaniment to an evening of pure and uninterrupted pleasure.
Discreet Treats
These weighted vaginal toner balls are about to take your sexual pleasure to new heights and are the ideal solution to solo pleasure. Simply use these kegel balls for discreet but delicious stimulation and an incredible workout that will give you more control over orgasms.
You can use your supersex toner balls anywhere and anytime because no-one can tell when you have them inserted. The more you use them, the better prepared you are for when you choose to find a partner, giving you a head start to the beginning of a healthy sex life, toned and ready for some orgasmic sensations. "For more and more powerful orgasms, you can't beat these clever little toner balls." says Tracey.
So you might not have a lover to lavish you with oral attention but we think this oral sex simulator is a pretty good alternative with an amazing wheel of 10 teasing tongues that will lap you to orgasm time and time again. Its unique wheel of tongues provides easily controlled stimulation at just the speed you need to deliver deeper, long-lasting, more 'real' sheet-clenching orgasms - whenever you want them.
As international sex expert Tracey Cox warns, "Own one of these and a vibrator and your boyfriend should be seriously worried!" but as a single lady, you can enjoy the immense pleasure that this unique design will bring you without the guilt of making anyone feel inadequate. Yes, you can experiment using this with a lover in the future if you choose to do so but for now, it's a little gift to yourself that provides longer-term satisfaction than a box of chocolates and a bunch of droopy roses.
Sexy and Special
You might not have someone to entertain in the bedroom wearing Sexy Lingerie but this is not an excuse for wearing old and asexual underwear. Simply knowing that what you are wearing underneath your work clothes or usual attire is sultry and feminine will change the way you portray yourselves to potential suitors and most importantly, improve your confidence on the whole.
These smooth and sensual stockings with lace-up tops give you a tight, thigh-hugging feel that is similar to that of a corset! A great accessory to any outfit, this pair of opaque stockings with floral lace tops, durable metal grommets and soft ribbon lacing are perfect for teaming with a sensual lingerie ensemble, which is where the next step in your journey to becoming a goddess like singelton comes in…
Accentuate every curve and minimise your waist with this sexy bustier set in sheer dotted mesh and decadent lace. With bust boosting padded and underwired cups, firm plastic boning, removable straps and suspenders plus a complementary string thong. A form transforming bustier, slip into for a slimmer physique and a boosted bust, team with stockings and wear alone or under an outfit for an instant transformation to the way you feel.
People always advise public speakers to imagine everyone in the audience to be naked and this principal can work in direct reverse. You know that you have got a sexy secret that only you know about and can visualise whenever you need that extra boost.
Luxury Investments

We-Vibe II is a unique clitoral and G-spot vibrator that can be used alone to deliver thrilling sensations. Its unique design means women can use it internally, delivering powerful orgasms with two vibrating motors combined to produce a unique throbbing action that syncs with your body - unique and utterly sensational. The ideal partner in pleasure on Valentine's Day.
Voted Sex Toy of the Year 2008 by viewers of the prestigious Talk Sex With Sue Johanson show in Canada, the We-Vibe is now even better, boasting 9 vibrating speeds and functions. It's small, perfectly formed, deliciously powerful and just one of Lovehoney's suggestions for making a real investment in a better sex life.
If you have an eye for elegant design and appreciate the better things in life, we might just have the sex toy for you. The Swedish design of this rechargeable luxury vibrator from Lelo is contoured and ergonomically sculpted to deliver toe-curling, eye-rolling sensations. With five intense pleasure modes and virtually silent vibrations, Elise provides the ultimate in clitoral and G-spot rapture - it's a sex toy supreme and yes you deserve it!
Sculptural simplicity and tactile qualities are the defining elements of the Elise personality. Well in tune with the natural curves of the female body, the stem forms a soft arc for easy access to all those special places. Situated lengthwise are two vibrant pleasure points designated, solely or in harmony, to impart an array of clitoral, G-spot or full-body titillation. A toy of true beauty and purely pleasurable intentions, this luxury vibe from Lelo would be the ultimate way to treat yourself this Valentine's Day and beyond for endless waves of pleasure.
The Essentials
By now you should have a pretty good idea about which Sex Toy is for you this Valentine's Day which leads us onto the little Essentials that can make a big difference. Play O is the orgasm gel created by women, for women using a unique combination of ingredients designed to stimulate, increase desire and bring you the most intense orgasms you've ever experienced.
Use it with your vibrator, finger ring or Sqweel for the ultimate solo pleasure in a bottle. One of the key ingredients, L'Arginine, is used in the formula to increase the blood flow to the genital area, making it ultra-sensitive and extra responsive to all stimulus! Just gently squeeze out a little Play O, apply to your intimate areas, then lie back and prepare for an experience you'll want to repeat again and again.
You've got the Sex Toy, the Sexy Lingerie and orgasm boosting gel which means there is just one item left on your list to ensure a smooth and silky Valentine's Day. Miracle Oil is the natural answer to shaving bumps and waxing irritation. Massage a little oil into the skin after waxing or shaving and the nourishing lotion will heal, soothe and prevent itching. The 30ml formula is perfect for taking anywhere and means you'll never be caught short with a shaving rash.
Supplied in a small glass bottle with pipette lid, this cute look packaging won't look out of place in any bathroom cabinet, make-up bag or travel case. The natural oil mixture can be quickly and easily dispensed on to the skin then rubbed in until absorbed. Antiseptic tea tree helps to heal the skin and prevent infection whilst moisturising Hemp Seed, Jojoba and Vitamin E help to moisturise and soothe. 100% natural and vegan friendly, you'll soon see why this is called Miracle Oil!