Top 10 Sexy Valentine's Day Gifts For Couples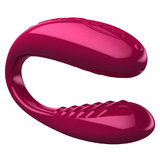 It's no coincidence that a sense of humour is often the most sought-after quality in a partner. Sharing fun and laughter is integral to having a happier relationship - and there's no reason why this can't be extended into the bedroom!
This Valentine's Day, it's time to think outside the heart-shaped box and go for a gift that will encourage you both to have a fun and sexy time together.
Whether you've been together for years or are just getting to know one another, each of these suggestions is a little bit different and intended to bring you together through experimentation and play.
Read on to find out the most popular gifts for couples and see what real couples have to say about how they worked for them. With 100% Free Delivery on all products
What we say…
This is great value kit gives you everything need to make an inch-perfect replica of your partner's penis in minutes - and turn it into a sex toy. Whether you decide to do it together or he makes it in advance as a surprise, this toy is a big hit with couples and a great way to have a sexy, messy, experimental evening (and you end up with a durable, life-like vibrator too)!
What you say…
"This product is brilliant. Creating it is fun and easy, and the end result really is a complete real-life replica. I fully expected it to be a mess, but it's a work of art. Being in a long-distance relationship, it's great to have my man with me even when he's away!" Read the review.
What we say…
It's a bumper pack of instant sexy fun. With seven toys from the BASIC Sex Toys range - from bullets, to cock rings, to finger vibrators - it's the perfect way to introduce some vibrating excitement to your relationship in a fun and affordable way. Great for beginners, or a brilliant bundle to take away for a sexy weekend, this pack has everything you need to get you going!
What you say…
"We're getting into sex toys a little later than most couples, so this pack was a first for us. I was really surprised by the reactions we had from most of the pack - happily surprised, that is! I like it, she likes it and the price is great for beginners like us." Read the review.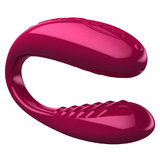 What we say…
We-Vibe II is a fantastic way to bring experimentation into the bedroom if you're already used to playing with toys. It's a unique clitoral and G-spot vibrator that can be used alone or worn while you make love to deliver thrilling sensations to you both. The two vibrating motors combine to produce a unique throbbing action that syncs with your body - unique and utterly orgasmic.
What you say…
"We were all over the bed: missionary, doggy and me on top. It wasn't long before we reached orgasm. I was amazed by how it managed to stay put until I took it out myself. The toy is just amazing, full stop!" Read the review.
What we say…
The perfect way to experience playful bondage, this kit features a long, wide blindfold and four wrist and ankle cuffs with attached tethers. If you're new to tie-up play or want a gentle way to experiment with restraint then the Tracey Cox Bondage Kit is for you. Luxuriously soft velvety material caresses the skin and the strong nylon tethers keep your partner in place.
What you say…
"When this bondage set arrived, I was impressed by the tasteful packaging. The blindfold felt very luxurious and there was a generous amount of fabric. Even though this kit has been designed for beginners, I am sure that even those who are more experienced would find this kit a great addition to the toy box!" Read the review.
What we say…
Fantastic as a sexy gift to indulge your partner, new massage candle technology promises experimental fun and fabulous foreplay! Simply light the wick and let the solid candle transform into a pool of warm, lickable, wickedly cherry-scented massage oil. Stroke and smooth the oil into the skin then lick the left over cherry flavoured lotion up. There's just so many ways to play with massage candles!
What you say…
"Whether you spread it, drip it, pour it or lick it… it's near impossible not to love. I'd most definitely recommend this and any of these candles to anyone… and everyone! The candle melts beautifully into wonderful sensual oil that lasts as long as you need it to and more. It glides perfectly and a little certainly goes a long way. The smell is phenomenal!" Read the review.
What we say…
An absolute favourite with Lovehoney customers, these pens are romantic, sensual, erotic and fun! You can sign your name across your lover's heart (and anywhere else that tickles your fancy) with this set of two flavoured pens in sweet strawberry and delicious chocolate. Write a delicious love message to captivate your partner and then slowly and sensually lick it off their body. Delicious!
What you say…
"They seem easy to use and I was pleased with their taste. My partner and I spent ages doodling and licking. It was so much fun… We really enjoyed playing with the pens, and we highly recommend it." Read the review.
What we say…
With a solid track record of re-igniting passions, Monogamy gives you the chance to have a hot affair with your partner! Dim the lights, switch off the phone and get ready to play one of the hottest board games ever. Perfect for a naughty night-in or a boring Sunday afternoon, Monogamy is the game to spice things up between you and your partner. Even after you close the box the fun can continue, with a special 'treat feature' to keep the passion going all week.
What you say…
"My girlfriend and I loved this board game when we first tried it, and we still love it to bits. With Monogamy, you play as a couple and simply roll the dice to find out what to do next - by following the instructions where your counter lands or by choosing a card. What makes it especially great is that with the different levels of intimacy on the cards, your game can be as sweet or as sexy as you desire, depending on your mood." Read the review.
What we say…
The clue is in the title with this one! From Durex, this unique 2-in-1 massage gel lets you play without limits. Because it's a massage lotion as well as a lubricant, it's perfect for enhancing foreplay and still safe on intimate areas when you get carried away. Smooth, silky and sensual, it's fragrance-free and has a pleasant, sweet taste, which means it won't get in the way if you want to add oral sex to your foreplay experience.
What you say…
"As a massage gel it feels great massaged all over the skin and also gives you a little chill-thrill, especially if it's squeezed on your nether regions! If used as a lube it is pretty much like any other lube on the market. You can also preform oral without it tasting horrid - another bonus!" Read the review.
What we say…
There's nothing like an in-joke between a couple, and with this vibrating love egg you can share a thrilling, sexy secret. The ultimate fun vibrator, having hands-free control of your lover's pleasure is certainly more than a novelty! With 10 functions packed in this love egg, she can experience the pulsations and patterns at the touch of the button. The question is: who'll be in charge of the remote?
What you say…
"I got this as a surprise present from my boyfriend and it may be one of the best presents I have ever received! The remote works from quite a distance so you can have a lot of fun with it. We took it out for dinner and, even on the stronger settings, it couldn't be heard in a restaurant, but the grin on my face may have given it away!" Read the review.
What we say…
Powerful and cunningly designed, the Supersex Vibrating Twin Love Ring brings you double the pleasure and keeps him firmer for longer-lasting erections. With its twin-ring design and full-sized bullet, you'll have a great time experimenting with this power-packed toy. Prepare for some giggles as you work out the best way to wear it, and some incredible sensations once you've got it in place.
What you say…
"The two-ring design far outstrips previous single rings we have used – it is officially my new favourite toy taking value for money into account. The ring is strong and of high quality, effective and smooth… It will see a great deal of use for the foreseeable future and has been thoroughly tested. The battery life seems more than adequate and the simple design is subtle and as inoffensive as the plain packaging." Read the review.