Salegasm! Goes Couture with Luxury Vibrators on Sale
It's 2011 and all of the festive over indulgence had me hankering for the first peaceful week of the year, settling back into the mundane predictability of everyday life. It has been nice to go home and relax on my sofa after work with no pressure to find a dress, do yet another alcohol shop for visiting guests or prepare dinner for anyone but myself. Bliss.
I do get easily bored when I'm home alone though, so I'm turning to the Salegasm! for some new toys to play with. Not quite ready to let the indulgence of Christmas go, like a magpie I've been drawn to the luxury vibrators that have been snuck into our reductions without so much as a whisper, but I'm not letting it slip by unnoticed. I've had my eye on a few of the luxury vibes for some time and now I've found the perfect excuse for treating myself…for once!
Read on to see my lowdown of the biggest luxury toy bargains available now in the Lovehoney Salegasm!
Zini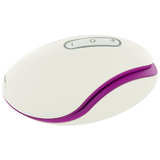 The Zini Deux Luxury Couple's Massager Set has been slashed in price from £139.99 to just £80.00. With three reviewers rating it an overall 9/10 stars, this is a couture set that no loving couple should be without. Made from smooth plastic, this two-piece massager was the winner of the Red Dot Design Award in 2010 owing to its beautiful curves and perfectly complementing halves.
Beautifully packaged, you could easily think you were being gifted a rather swanky computer mouse rather than a sex toy if you opened this up unaware of its true orgasmic potential. Smoothly crafted from plastic with a gorgeously ergonomic shape, the Zini Deux has two distinctly shaped halves with one shaped for a man and the other a woman. Each half has its own rechargeable battery and set of easy-touch controls allowing each partner to choose from the 5 vibration speeds and 10 patterns that this remarkable couple's toy has to offer.
Championed by our reviewers as being "an excellent product for couples new to sex toys" and "a great tool to demystify potentially scary vibes for partners", the Zini Deux gets the seal of approval as a great luxury buy for couples tentatively testing the the waters of sexual experimentation.
Sinclair Institute
The sex boffins at the Sinclair Institute have been assisting us with improving our sex lives since 1991 and during that time they've developed some stellar toys that have become the staple 'orgasm giver' in many a bedside drawer. The Sinclair Institute Select Gia G-Spot Vibrator has been somewhat overshadowed by other big releases this year, which is a real pity as this vibe really knows how to plunder the G-spot with exquisite precision.
Reduced from £39.99 to just £16.00, the Select Gia G-Spot is shaped with a deeply-sloping curve that follows the natural shape of the vagina but equally provides a perfectly-angled pressure at the tip when you curl it upward. Once inserted, the tip can be gently traced along the upper wall of the vagina is sure to find your G-spot when other straight vibes have failed to and once you hit that spot, the shape manipulates and massages you with seven speeds and patterns of high-octane vibrations. If you're wanting an incredible G-spot experience, the Select Gia G-spot is for you.
Fun Factory
There couldn't be a luxury Salegasm! without rabbit vibrators and the Fun Factory Fashionista Rabbit Vibrator is a silicone-clad bunny bastion that we've reduced from £54.99 to just £25.00 to make sure that rabbit lovers old and new have something to indulge them too.
Beautifully sleek and curvy with a gently-textured shaft, the Fashionista Rabbit is elegantly designed to provide a pleasurable penetration with its gentle proportions. Rechargeable and waterproof, the Fashionist Rabbit travels well and is perfect for slipping into holdall for a saucy weekend away.
The soft feel of this multi-speed vibe is intensely pleasurable when gently thrusted while the smooth and precisely pointed clitoral stimulator works its magic to take you to a blissfully head-spinning climax. Perfect for the seasoned rabbit fan on the go and first-time rabbit explorers.
Petite Couture
The Petite Couture Collection is a much-praised asset to our luxury vibrator family. A family of differently-shaped vibes designed to get wet and wild, they've proven to be a popular choice with our reviewers. The pictured Gracious Vibrator received a glowing review from yummybunny who advised that the Gracious is "An excellent clitoral stimulator and more", giving it 9/10 stars while its sister the Euphoria Vibrator received a 10/10 accolade from shellyboo who said, "the flexibility of the vibrator was like nothing I've really felt before." Both vibes were originally retailed at £38.99 but are now just £22.00 in the Salegasm!
If you need a little clitoral stimulation alongside your penetration, there are two Petite Couture rabbit vibrators in Salegasm! too. Amorous and Cashmere are two rabbit-shaped vibrators. Both feature three-speeds of rotation at the tip as well as the 7-function motor which is nestled in the clitoral stimulator, the same motor found in each vibe in the range. These shapely rotating rabbits are reduced from £64.99 to just £35.00.
Vida
It didn't take long for the Vida vibes to start flying off of the shelves with the Vida Vanta selling out soon after its introduction to the sale. There are still two of the Vida vibes on offer, the Vida Zara G-Spot and the Vida Lussuria. A pair of five-speed vibrators made from soft silicone and aluminium, the Lussuria focuses on external stimulation with its sumptuous ridging while the Zara is a penetrative tease designed to indulge your G-spot. The rechargeable and waterproof properties of these vibes has won them scores of fans worldwide and we're now offering both at the price of £35.00 down from £79.99.
These rechargeable vibes come in their own faux-leather vanity case with an additional storage pouch. The inserts in the case can be removed, making it a handy and attractive storage space for several bits of kit and it travels well too.
Booty Parlor
Vibrating panties can be pretty hit and miss toys. To tick all of the boxes they need to be attractive to look at, quiet, operational from a fair distance via remote control and include a decent vibrating mechanism to really get the fun started. Booty Parlors 'Turn Me On' Vibrating Panties tick all of these boxes, earning them an 8/10 score from Gigi44.
Designed to be worn by her in public, slipping into these panties and handing over the remote will spark the commencement of a very sexually-charged evening as the tension slowly builds. As Gigi44 points out, these panties aren't designed to be the main event, but an extended form of foreplay between your lover. Booty Parlor clearly agree with that statement too as they've thoughtfully made these gorgeous lace knickers with satin tie sides for quick-and-easy removal. Great news for lovers of internal stimulation is that the vibrating bullet can also be worn internally - no panties required. Originally priced at £74.99, they can now be picked up for just £50.00 a pair.
There are still scores of other luxury vibrators hiding in amongst the Salegasm! bargains. We'll continue to add lines into the new year, so keep checking back to make sure your new year gets off to an orgasmic start.