2010 Top 10 Christmas Gifts for Under £10
If you're sticking to a budget of less than a tenner, our Top 10 Christmas Gifts for Under £10 will make finding the ideal present much easier this Christmas. Whether you're looking for sexy stocking fillers, secret Santa gifts, or a final treat to leave under the Christmas tree, you'll find the perfect present here at Lovehoney - so whatever it is you choose, you can guarantee there will be a smile on the receiving end.
1. Tracey Cox Supersex Silicone Love Ring £6.99
What is it?
Enjoy intense orgasms for two with the knee-trembling Tracey Cox Supersex Silicone Love Ring. With an added textured area for clitoral stimulation, just slide it on and switch on the vibrations for exquisite, pulsating pleasure. Made from silicone for comfort and durability with three sets included, you will have instant access to hours of fun over the festive period and beyond.
Why they'll love it?
"Turn him into a human vibrator and both of you can enjoy an intense orgasm!" says Tracey Cox of this top quality, but pocket-friendly, love ring. Perfectly designed for mutual fulfilment, slipping this silicone cock ring on your partner allows you to combine pinpointed vibrations with penetrative sex. Slip this vibrating cock ring onto your lover this Christmas or into a stocking for an unforgettable yuletide treat.
2. Tracey Cox Supersex Beginner's Bondage Tape Double Pack £8.99
What is it?
If you're yet to discover the fun of bondage tape - you're in for a treat! This amazing tape can be used to restrain or cuff your partner in absolutely any position. It also makes for some amazingly naughty outfits, too! The perfect gift for both beginners and advanced players - use it to bind wrists and ankles, lightly gag your partner or even blindfold them, for serious sensory fun!
Why they'll love it?
Tracey Cox has given her seal of approval to this bondage tape by making sure that it can easily and painlessly be removed - even on hair! With two 60ft rolls included - one midnight black, one flirty pink - you won't run out any time soon, especially as it's reusable!
3. Tracey Cox Hot Sex £8.99
What is it?
The essential sex book for the 21st century! Aimed at anyone who wants to transform their sex life from so-so to sizzling, Hot Sex answers the questions the other sex books skirt around.
Why they'll love it?
Features the 10 step guide to giving him a hellishly good blow-job; "ohmigod-don't-ever-want-to-stop" oral sex for her; the new hot way to have intercourse which should up her orgasm quota; his and hers "how-to-find-it" guides to your G-spots; and enough foreplay ideas to keep you amused for days, weeks and months! Improve your Christmas and sex life with one of Tracey Cox's best-selling books.
4. Bijoux Petits Bonbons Tickle Me Feather Tickler £8.99
What is it?
If you want to enjoy a touch of the tickles wherever you go, you need this super stylish and enviably cute feather tickler from the darling Petits Bonbons range. Although small in size, the soft marabou feathers will invoke an overwhelming response! Deliciously naughty with a satin wrapped holder and gorgeous bow detailing, this is the perfect accessory for a naughty night in.
Why they'll love it?
Perfect for keeping in your handbag, bedroom drawers or in any other secret spot, the discreet retro packaging will never arouse suspicion. Contained within the gorgeous lipstick sized box, is a stunning feather tickler measuring just 6 inches in length. With a satin wrapped holder and gorgeous bow detailing, this is the perfect accessory to any naughty night in. Stroke, dangle and tease the feathers over the skin to heighten sensitivity and tempt further touch.
5. BASIC Sex Toys Lady Lustfinger Mini Vibrator £3.99
What is it?
A smooth 5-inch mini vibrator with twist-operated base control and multispeed motor. Powerful internal and external stimulation from a simple, but very (very) effective vibrator…
Why they'll love it?
The Lady Lustfinger is the classic vibrator. Small but mighty, this sensual sex toy has an angled tip making it perfect for both clitoral and penetrative stimulation. Located in the middle of the smooth shaft is a powerful vibrator that can be controlled by twisting the base left and right. Highly rated and highly recommended.
6. Lovehoney Powerful Pocket Vibrator £4.99
What is it?
Small but mighty, the Lovehoney Powerful Pocket Vibrator has some of the strongest sensations we've felt. Based on the classic rocket design, its single speed vibrations and rounded nubs will satisfy each and every one of your orgasmic cravings…
Why they'll love it?
Simple but effective, this rocket vibrator is sure to become a Lovehoney classic. The powerful vibrations will pulse through the massaging head and directly into your sweet spots, not losing an ounce of strength along the way. The probes do not roll or rotate, but direct the vibrations exactly where you need them. The perfect stocking filler for more than a gasp of excitement once it has been unwrapped.
7. TENGA Egg Stepper £9.99
What is it?
Crack open the revolutionary TENGA Egg masturbator and enjoy ultimate pleasure! These little beauties stretch to fit any size - simply add the enclosed pouch of lube and enjoy knee-trembling sensations from the super-tactile ribbed sleeve.
Why they'll love it?
TENGA Egg Stepper contains numerous rounded wedges that face up and down, for constant stimulation. With each stroke the soft detailing massages your shaft bringing you closer and closer to the edge! The sleeve has a rounded end with a noduled pattern all over the inside. When you receive your TENGA Egg, you'll be fascinated how this 2.5 inch sex toy can stretch to accommodate every inch of you. In fact, in our tests, it has stretched up to 12 inches in length and 8 inches in girth! Perfect travel toys - pop them in your pocket or hide them in an egg carton!
8. Durex Play Sweet Strawberry Lubricant 100ml £5.99
What is it?
Durex Play Sweet Strawberry lubricant is a fun and fruity way to spice up your sex life. Enjoy the delicious taste and aroma of cherries and prepare for some fruity fun this Christmas - this is one indulgence you will be keeping on your list all year round.
Why they'll love it?
It's totally sugar free and therefore guilt free, meaning you and your loved one can use as much as you like. Water-soluble, safe to use with condoms and vibrators and comes in an easy to use twist pump bottle, making it an ideal stocking filler for you and your lover.
9. Chocolate Body Paint Tube (150ml) £3.99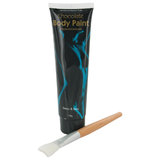 What is it?
A squeezy tube of chocolate body paint with applicator brush. Simply warm up in your hands, spread over your partner's body and lick 'em clean - delicious! A deliciously intimate way of adding some culinary and artistic flair to your lovemaking this Christmas.
Why they'll love it?
Get artistic with the brush or just have some messy, chocolatey fun. Combine the deliciously sweet chocolate with sexy fun and games to set off a few bedroom fireworks. This gift is a truly sumptuous sensory treat with the combination of the deliciously sweet taste and eager tongues to set off a few bedroom fireworks.
10. BASIC Sex Toys Love Ring Vibrating Ring £1.99
What is it?
The BASIC Love Ring turns your favourite penis into a vibrator for 30 minutes! It's our best-selling vibrating ring and is one of the best toys to buy someone who is looking to introduce sex toys to their sex life for the first time.
Why they'll love it?
Super-easy to use, it just slides on to his manhood and transmits stimulating vibrations down the length of his happiness. Alternatively, use it on your finger for an intimate massage, or use it to stimulate somewhere much more intimate! The battery can't be replaced, but you can turn the Love Ring off and on so you don't have to have your 30 minutes of fun all in one go. So cheap yet so powerful, why not treat a lover to one for the bedroom, one for the glove box and one for their travel bag for pleasure whenever they please.
Top 10 Christmas Gifts for Under £10 Video Guide