Lovehoney's Next Top Model - Upload Your Photos Now!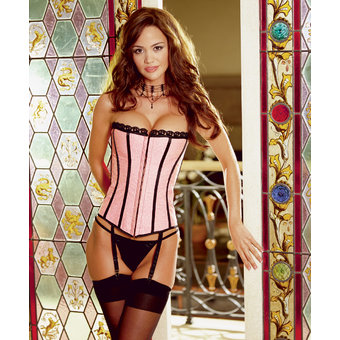 As much as we love lingerie here at Lovehoney, we're not so keen on the air-brushed, silicone-enhanced, stick-thin, abnormally-proportioned women that model it.

Who wants to look at a series of nearly identical models wearing pinned and primped underwear that doesn't even come in their clothes size when you can see the real thing, modelled on real women?

Lovehoney is renowned for bringing you all the latest and greatest innovations in all things sex toys and lingerie and that is why we've launched our search for models of all shapes and sizes that are willing to show off their lingerie and sexy costume collection!

Simply take a photo of yourself in your favourite piece of lingerie or your sexiest costume from Lovehoney, find the product page then click the upload link under the model photographs.

Upload your photos and after they have been checked, they'll appear in your personal gallery, in the Lovehoney gallery and maybe even on the product page too!

No matter if you're a size 6 or a size 26, it is a well known fact that beauty defies society-enforced limitations, so don't be shy - upload now!

Not only do you get the confidence booster of seeing your sexy shots online and the chance to have your photos on the product page, but you could also win £100 of lingerie and sexy costumes too!

Every month, a photo will be chosen at random from the most recent uploads and the winner will get to choose their brand new selection of undies up to £100!

Screw the bitchiness and predictability of Britain's Next Top Model - Lovehoney's Models are where it's at!

Find out more about uploading your photos and read up on how to take a great photo too.