Work Up A Sweat With Heather Day's Free Erotic Story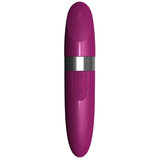 Our final runner-up for the Lovehoney Vulgari Award for Erotic Fiction is Heather Day for her story Working Up A Sweat.

This fantastic piece of erotica was a runner-up in the long story category because of its sexy yet believable characters and clever choice of location.

Heather's story is based on lead character Sarah, her adventures with her Lelo Mia Rechargeable Vibrator and the new fantasy man at the gym… Will she get her guy? Download Working Up A Sweat now to find out!

Cheryl Mildenhall, Black Lace author and erotica mastermind, explained:

"Working Up A Sweat is an excellent example of getting down and dirty in a way that a lot of girls love.

The combination of sexy, sweaty bodies and 'female pitted against male' in a physical way is a sure fire winner. I do believe I've used the combination a few times in my own books!"

When we revealed the good news to Heather, she seemed exceptionally pleased which left us beaming for days!


Heather said: "I'm thrilled to have come runner up in Lovehoney's erotic short story competition.
I'm a big fan of erotica and thought I'd have a go at writing my own sexy story. I'm definitely going to keep on writing and I hope the competition has encouraged others to do the same. Thanks Lovehoney!"
Download Working Up A Sweat now and check the rest of the Erotic Fiction blog for more free sex stories and naughty extracts.