Aural Sex with Pleasure Director Carly Drew - Part 1
Back in the eighties, a mix tape that contained 20 or so hand-picked tracks was the way to a girl's heart. Although it's now the digital age, the same rules apply - give your partner a mix disc with a selection of sexy and seductive tunes on it and you're ensured a totally erotic Christmas!
Mix tapes and mix discs are a brilliant, personal and cost effective way of treating your partner at Christmas because it shows how well you know them, what songs remind you of them and how you see your relationship.
This weekly blog will help you to create the perfect naughty mix disc for your partner and even give you a few song suggestions, so if you don't know your petite mort from your Megadeth, we can help!
Tip One: Look at their CD Collection
Depending what it's filled with, you should probably stick to that theme. So if they're massively into their blues put B.B. King's 'Hummingbird' on your disc. If they're a big heavy metal fan, you can't go wrong with Saturnus's 'Starres'. If they have an eclectic mix, you can get away with anything!

Here are a few recommendations from Lovehoney: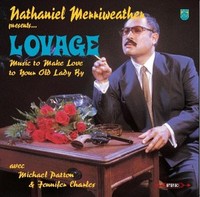 Lovage - Music To Make Love To Your Old Lady By
'Book of the Month'
Beautiful versatile male and female vocals combine to create a song which is both sensual and totally dirty at the same time! With funky hiphop beats, low lingering bass and innuendo-laden lyrics rude enough to make George Michael blush, this is a really good song to slot into the middle of your mix disc when foreplay is heating up!
Bush - Deconstructed
'Mouth (Stingray Mix)'
Post-grunge band Bush get a sexy electronic overhaul in this naughty number! Primal, gritty male vocals, strong bass and a prominent beat make this a total turn on for anyone who likes their music heavy and hot. The song was also used on the soundtrack for An American Werewolf in Paris and everyone knows that the supernatural is seriously sexy.
Serge Gainsbourg - Bonnie and Clyde
'Bonnie and Clyde'
Ahhh Serge! Not the most attractive of men but something about him - the talent, the accent? - makes women swoon! Even AskMen recognises him as one of their Iconic Players. And if you're making the mix disc for your man, you have the addition of Brigitte Bardot's sultry vocals on this seductively animalistic track too. Get lost in each other's eyes to this song and feel like you can take on the world!
Tip two: Be careful if you're going to go the classical route
While some classical pieces are unbelievably romantic, others really aren't. You don't want to put on a bit of Wagner and make your lady feel like she's being invaded when you're trying to get down to it.
Keep visiting the Lovehoney Sex Tips Blog for more sexy songs or check out our iBuzz Two Sexy Music Survey for more musical top tips!