Brand New Photos of the Philips Sex Toy Collection!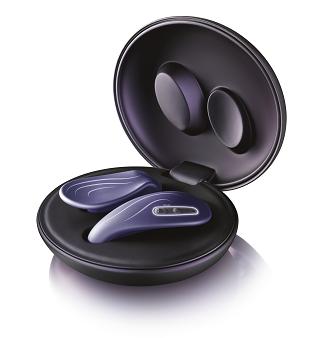 Philips are adding to their already fantastic repertoire of products with a selection of intimate massagers that are designed with beauty and function in mind.
The collection is listed in a new category on their site known as 'relationship care'. Although rather twee in name, the products look and sound very effective.
The first product in their collection is the Warm Intimate Massager.
This smooth and sleek sex toy has three stimulation spots and five vibration modes and intensities.
The charging base has pre-warming buttons which will heat the sex toy to body temperature for a sensual massage that both you and your partner will love.
The second product in the collection is the Intimate Dual Massagers which comes with two specially shaped toys to enhance your lovemaking.
The toy designed for him is gently curved and contoured allowing the genitals to be cupped and teased at the same time. The toy for her has a single point of vibration allowing precise stimulation of her sweet-spots.
The third item in the Philips vibrator collection is the Intimate Massager with Candlelights.
This ergonomically shaped pebble allows you to caress and massage your partner during foreplay with its self-warming feature and five vibration modes. The electric candle lights are intended to create an atmosphere of romance and intimacy.
They also come beautifully packaged and wouldn't look out of place in your bathroom cabinet with your shaver and electric toothbrush!
If you can't wait to get your hands on one of these intimate massagers then take a look at the Lelo range, which is cheaper in price but just as effective! The Lelo Lily is a particularly fantastic pebble vibrator that is discreet, powerful and smooth to the touch.
It's also rechargeable and will last for up to 7 hours on one charge. It has a 'lock' feature, meaning it can't go off by accident when being carried in a bag and it comes complete with gift box, charger, instruction manual and satin carry pouch - making it a truly luxurious treat!