Love Bunnies Star on the Alan Titchmarsh Show with Julie Peasgood!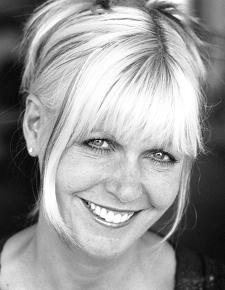 Television presenter, actress, sex expert and author of The Greatest Sex Tips in the World, Julie Peasgood helped out with a feature on The Alan Titchmarsh Show yesterday about the evolution of sex.
During the feature, she explained how cornflakes were originally developed by Dr. Kellogg as a food to lower the libido and how condoms were initially tested for strength by being able to hold the weight of a chair!
We personally think that the electronic testing that condoms go through nowadays is a much better form of trial!
She also went into detail about massager vibrators, such as the Hitachi Magic Wand, and how by the 1980s they had become intimate massagers as opposed to just a product to ease back pain!
The fabulous Julie also happened to mention our very own Love Bunnies - the world's first Facebook sex toy!
When talking about 21st century sex and our famed Love Bunnies, Julie said:
"In the nineties and noughties, sex toys have really come out of the closet, especially vibrators. This is a Love Bunny which packs a real punch, or so I'm told! It's available from Lovehoney.co.uk and is the world's first sex toy to have its own page on Facebook!"
Alan Titchmarsh looked rather amused by our beautiful bunnies! And that's without even knowing the full details!
Love Bunnies are made of skin-safe medical grade silicone and are completely waterproof!
The tail is a powerful bullet vibrator that transmits vibrations all the way to the tip of the soft rabbit ears. Use the soft round head for massage and foreplay fun, teasing both you and your partner's erogenous zones, or indulge yourself in solo pleasure with the delicious vibrating ears.
And if you fancy having fun with some other bunnies, then log on to Facebook and download the Love Bunnies application to flirt, tease and even go on Bunnymoon!