Reader Tips: Put chocolate numbers on your body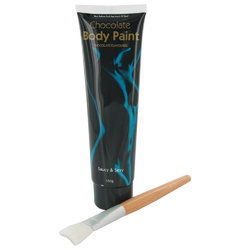 Lovehoney readers reveal their favourite sex tips…
Try numbering your body parts with chocolate, etc… in the order you want it to be licked off.
Of course, if you want them to spend more time in certain areas on their travels, simply apply more there.
You can even use different flavours for different areas so they don't get bored of the taste… and then it's dessert time!

Check out our Body Paint & Rude Food selection.