You can heat up these sex toys, Jordan!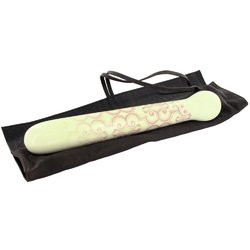 "Sex toys aren't exactly like real life, are they?" Jordan opines in the latest issue of Cosmopolitan magazine. "They're as cold as anything. They should make them heated, bring out a new heated range."
Well Katie, you'll be surprised and delighted to learn that you can heat up your sex toys. And we reckon you'll love the Miss Pink Classic Large Dildo 7.5 Inch, one of the finest porcelain dildos on the market. How do you heat it? Simply pop it in some warm water until it reaches the temperature you demand – the porcelain feels just like skin when it's warm.
And if the £179.99 price tag is too rich for your blood, Jordan - it probably isn't - then take a look at our tremendous range of glass dildos, which you can heat up till your heart's content.