New Dreamgirl Unisex Drawstring Pants - smooth, silky and very sexy!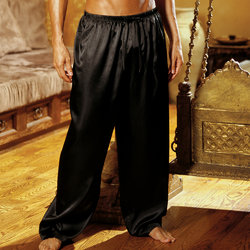 Wait till you feel the smooth, almost cool sensation of this fabulous material against your skin! New from Dreamgirl, these gorgeous drawstring pants are the ultimate in both comfort and sexiness.
Ideal for him and her, they're easy to slip on – and off! They're an ideal gift for your partner – and why not treat yourself?
Available in a great range of colours and sizes, you can view these new Dreamgirl Unisex Drawstring Pants here.