5 Toys For Women Who Hate Battery-Operated Toys
In last week's "Ask Birdie…" column, the woman who wrote in mentioned that she would never use a vibrator herself because she is too sensitive. Now, I might normally be inclined to argue that if you think that than you just haven't found the right style of vibrator yet, but I think it is also kind of fun to point out all the toys you can try that don't involve batteries. Maybe at some point in the future I'll direct your attention to more unusual vibrators…
But, until then, I present to you - 5 Toys For Women Who Hate Buying Batteries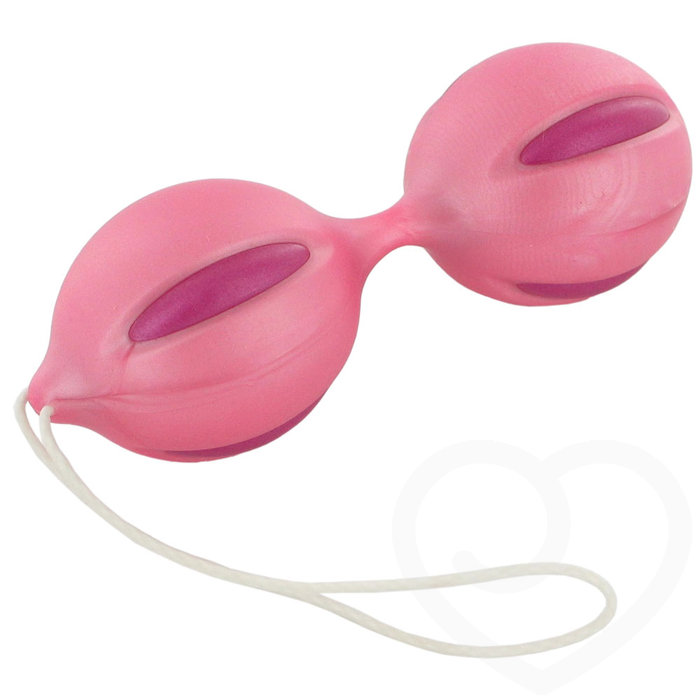 1.Fun Factory Smart Balls I was just talking to a friend today about Kegel exercises and why women should have a set of balls. *cough* Not like that. The great thing about ben-wa balls is that they let you both increase your muscle strength (which ramps up the power of your orgasms, gives you greater control over 'squeezing' your partner, and staves off incontinence), but they are also a huge turn on. The sensations as you move around are unique to say the least and definitely worth giving a go.

2. Icicles Textured Teaser Glass Dildo
When someone says they don't want a vibrator, a dildo is a natural next choice. But I actually tend to not recommend them to someone who isn't into toys in general because I think they can be a slightly unapproachable toy - and there aren't that many women who orgasm through penetration alone. But what I love about the glass dildos - especially these textured ones - is that the temperature sensations you get from them can be half the fun and just rolling this over your body makes for a lot of massaging fun. I think this one is definitely a good bargain.

3. Ruff Stuff Spank Her Plush Heart Paddle
I do love a flexible toy (hee! I just typed that as 'flexible boy'… I need a long weekend) - and this one has two great sides to it. The soft plush side is great for when you're feeling romantic… having your partner (or yourself) slide this over your skin can awaken whole new sensations. And then there is the leather side…

4. Sportsheets Starburst Feather Tickler
Now this one is really for the sensitive folks out there. Feathers are one of those toys that seem completely ubiquitous, but then no one you know seems to remember to buy one. A good quality feather tickler is a thing of joy, though, and well worth having around. The change in sensation from fingers to feathers is remarkable.

5. LIberator Scoop Wedge Combo Sex Furniture
When you have a great sex life and want to try something different without going to battery-operated toys, where do you turn? If you were very lucky, you would be checking out the Liberator line of furniture. Ingenious little pieces of bedroom kit, these guys let you try out whole new positions (or same old positions, but now more comfortable or with the addition of rocking motion).
If you think "oh, vibrators aren't for me," that doesn't mean that you have to give up on the world of sex toys. There are whole fields of new things out there to try - and if it can enhance what is already good for you, how could you say no? I know I hardly ever do.