5 Ways to Help Women With Lower Sex Drives Than Their Partners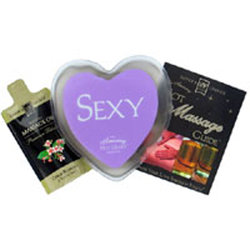 A few weeks ago, I gave some tips for men who needed some help satisfying their more eager partners. Of course, it would have made sense for me to come the next week and address women who have the same "problem" of a highly charged partner, but to be honest, I got distracted. Give a couple of sales on Lovehoney, a couple of new toys coming out, and I completely forget that men need satisfaction too.
Ladies, don't make the same mistake. If you are lucky enough to have a man who always has sex on the brain--and I know, you're told over and over how it is a burden, but come on…doesn't it make you feel like the world's sexiest woman how he can't keep his hands off you? Remember that feeling when you're reading this list--you may be looking for ways to keep him satisfied that don't involve you lying back and thinking of England. Because really, that's not fun for anyone.
So let me show you five ways to satisfy your partner's high sex drive and have a little fun yourself:

1. Monkey Spanker
Now no one who has ever read this blog even casually could help but expect that this one was going to make it to the top of my list. What I love about this product is that it is innovative--what your partner will love is that it is a completely different sensation than a basic hand job, and you'll love that unlike with some other male masturbators, this one lets you enjoy the show. Six reviews later, it is still standing strong at four and a half stars.

2. Tongue Dinger
Oh, blessed be the clever chaps who thought about combining the beauty of oral sex with the genius of vibrators. I mean, aren't you kind of already on board just from that sentence? What could make it better, right? Well, how about the fact that the Tongue Dinger actually won the award for the Vibrator of the Year? Slightly contentious, since it is a vibrator that requires more than just the toy itself (your tongue, in this case), but that just goes to show how stellar people think it is.

3. Aneros Progasm Prostate Massager
Your man is more than just his cock, ladies. He has all sorts of bits that feel good when touched and stimulated, and his prostate should be at the top of that list. Not having a prostate myself*, I have to take other men at their word--and from all the ruckus over on Orgasm Army regarding the entire Aneros line, I am going to assume that you're going to want to at least consider trying one of the models out for yourself.

4. Stroke 29
I am absolutely flummoxed every time I see the kind of reviews that are rolling in for Stroke 29. One would think masturbatory creams are all the same, but apparently, one would be wrong. Thirteen reviews and very nearly a perfect five star rating, it's worth checking out. When men are saying that it feels like something other than their hand at work, I have to think that it might be just the trick to beat off the 'not another hand job' blues.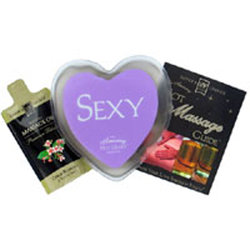 5. Amazing Hot Heart Massaging Kit
I was torn on my last item. The toy fan in me wanted to turn you onto something you might not have tried yet, like the adorable little Flexi Felix Anal Beads or the very well reviewed Sidekick Elastomer Masturbation Sleeve, but then I decided that it was important that I reiterate a point that tends to get lost in the shuffle of new-better-flasher toys: our partners are more than just the sum of their parts.
Just the same as your man is not just his cock, his desire for sex is not just a desire to orgasm. In the same way that you want to cuddle up to your man when you're feeling lonely, so too, does he sometimes want sex when he wants to connect with you. So rather than feeling like it is a chore to get through as quickly as possible, try satisfying him in more than one way. Touching and stroking may be just the thing he is after, and you'll likely enjoy the heck out of it too. These hearts are just as cute as buttons and are reusable, so you can definitely ask to get yours back.
It is easy to fall into the rut of seeing your partner's increased sexual needs as a burden. But try to remember that there are plenty of benefits to his high sex drive and that he has other needs that he might be expressing. Talking to him about what he wants is always a safe choice, as is expressing what it is that you want as well. Most importantly, have fun and enjoy each other.
*-There may be some argument to this, so gosh darn it, stay tuned. I hate to leave prostates unexamined.