Meet The Sperm Testers - Sarah and Jason
It's the moment we've all been waiting for… Time to introduce the lucky couple who have agreed to donate a month of blow-jobs in the name of science.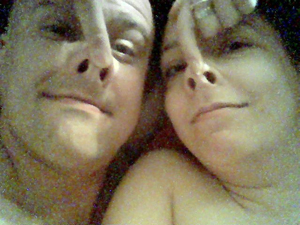 Sperm tester: Sarah (Sarah is a swallower)

Sperm donor: Jason


Sarah and Jason have been a couple of 20 months and say they have oral sex a couple of times a week. They have had oral sex in their bedroom, kitchen, bathroom and lounge, so if you're a houseguest of theirs, it's best to knock before entering any room.



Sarah says they would be great Sperm Testers because "We've dyed his pubic hair, made a cock mould and put Space Dust inside me…"



What better qualifications could you have?



Sperm Testing and Sarah's intimate blow-by-blow online account of the trial will begin here on 12 September.



Sarah will post a diary message every day, with specially detailed posts describing the taste of Jason's natural emissions every time they have oral sex. A control sample will be taken to gauge Jason's natural level of saltiness before the effects of the Sweet Release test product.