18 Non-Cringey Songs to Add to Your Sex Playlist
Mood lighting? Check. Clean sheets? Check. Perfect playlist? Hang on…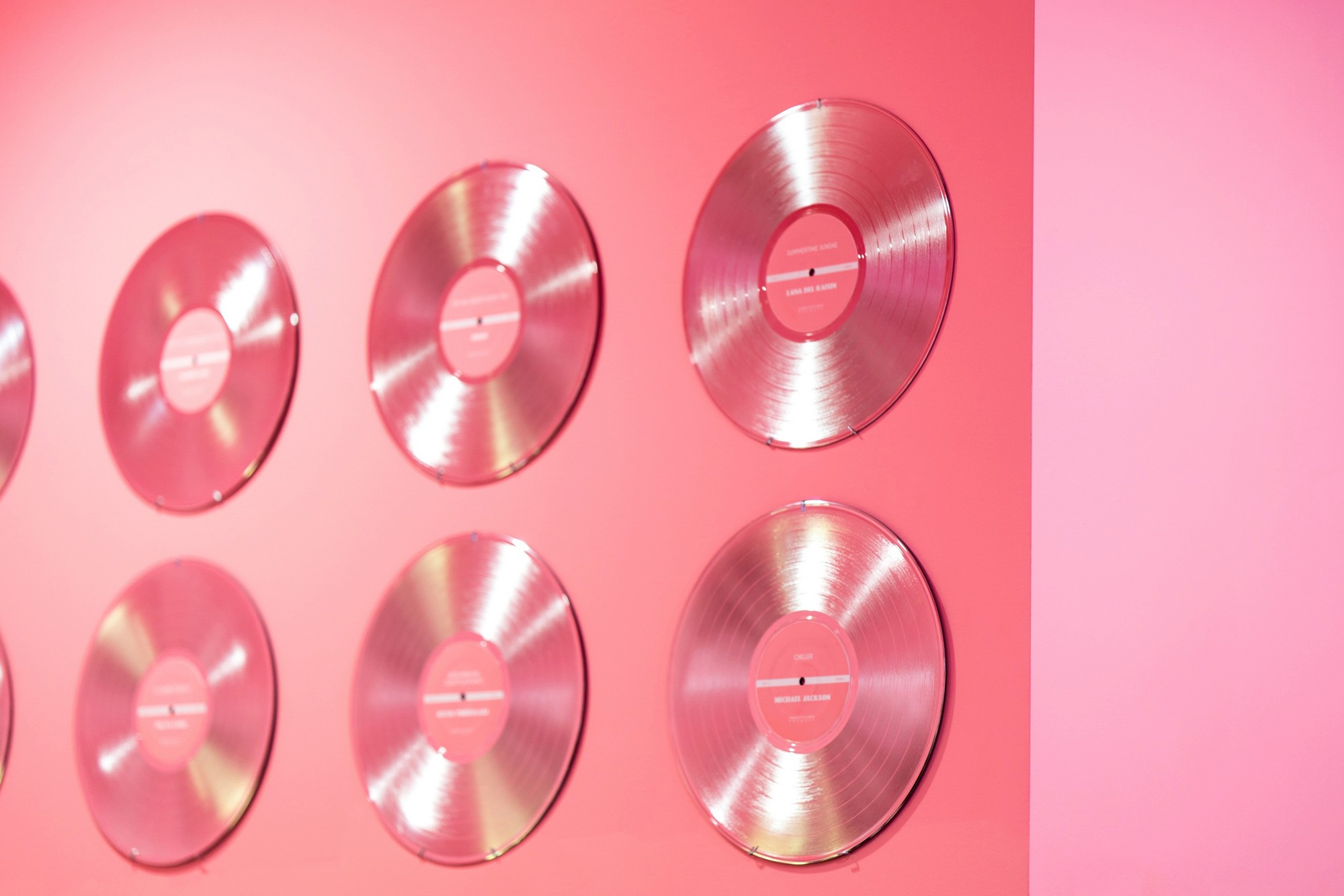 When it comes to planning a sexy night with your OH, having the right music can really help set the tone. Whether your plans involve candlelit dinners and sensual lovemaking or full-on role-plays complete with costumes, there's a song for every mood in the bedroom.
But how do you pick the perfect playlist for your sexy sessions?
You could go for the classics like Marvyn Gaye and Barry White, but there are also many other great sex playlist songs out there, just waiting to be discovered.
So, to help you create a brilliant soundtrack for a steamy night in, we've put together a list of the 18 best songs to have sex to, from sensual love making songs to throbbing hip hop tracks.
Our Top 18 Sex Playlist Songs
Slow and heavy, this ambient song is perfect for starting any date night off right. Add some massage oil or candles to help really add to the vibes.
Be transported by the mysterious vocals in this song by Death in Vegas and let yourself get caught up in the moment.
Madonna has had some steamy hits over the years, and this is one of our faves. Even the music video is super hot - Madonna in a latex bodysuit? Yes, please!
4. Crazy in Love (Remix) by Beyonce
We all know the classic tune by Beyonce, and this sultry version from the Fifty Shades of Grey soundtrack is great for setting the tone. Especially if your night involves some light bondage.
Thanks to Channing Tatum, this track tops the list of best stripper songs. Channel your inner Magic Mike and treat your partner to a show.
From the duo that brought us Sexy Boy comes this dreamy song perfect for those intimate bedroom sessions.
This provocative pop song has a catchy tune and a steady baseline, earning it a coveted place on our sexy song list.
Nothing says sexy like some classic 80s rock. Michael Hutchence's voice + these lyrics = a great bedroom track.
This one might seem like a strange choice, but trust us. If the pounding drums don't do it for you, the racy lyrics will be sure to drive you wild.
10. Montero (Call Me By Your Name) - Lil' Nas X
This one might seem like a strange choice, but trust us. If the pounding drums don't do it for you, the racy lyrics will be sure to drive you wild.
11. You Look so Fine by Garbage
This soft-rock ballad is seductive and sincere, perfect for those romantic nights in with your OH.
If you're searching for freaky songs for your playlist, look no further. But seriously, this classic song is the perfect soundtrack to a fun and feisty time.
13. Confide in Me by Kylie Minogue
This hypnotising track sets the tone for those sensual sessions that go on and on in the best way. Combine with a penis extender or delay cream to increase your stamina and last long into the night.
Dark and moody, Massive Attack's Angel is perfect if you're looking for something a little more intense.
We couldn't make a list of sexy songs and not include something by Prince. This often forgotten hit is just as sexy as his super popular tunes, if not more!
16. Love to Love You Baby by Donna Summer
If you're looking for romantic and sensual songs, we recommend this classic, groovy track to get you and your partner in the mood.
17. I Want Your Sex by George Michael
Sometimes, you just need to be direct. Luckily, there'll be no confusion with this enticing track - who can ignore lyrics like "I want your sex"?
R&B songs make great sex playlist songs, and this one by FKA Twigs is no different. Get ready to be swept up by heavy beats and beautiful vocals.
Looking for even more inspiration? Why not check out Lovehoney's official Spotify?
There you'll find playlists with lots of tracks to set the tone. We've even made a playlist with every song from this list so you don't have to search for your new favourites.
Our Lovehoney forum members have also been sharing their sexy mood tracks for years and have some great suggestions.