10 Things I've Learnt from 'My Dad Wrote A Porno'
If you've not listened to 'My Dad Wrote A Porno' yet, its high time you did. With over 70 million downloads worldwide, the podcast is a perfect example of what can happen if your parents learn how to self-publish.
The show is narrated by friends Alice, Jamie and the poor, unfortunate James – whose father, Rocky, took it upon himself to begin writing erotic literature.
The fruit of Rocky's labour is the 'Belinda Blinked' series, which James and friends read aloud chapter-by-chapter.
It is true what they say about the best laid plans of mice and men – the 'Belinda Blinked' series is about as far from erotic as you could possibly get. Instead, it's become one of the most successful comedy podcasts of all time.
The eponymous character, Belinda Blumenthal, is a business savvy, modern woman who isn't afraid to ask for what she wants.
Although fictional, she has become one of my most revered role models, so I want to share with you the life lessons I have learnt from her wet-n-wild adventures.
---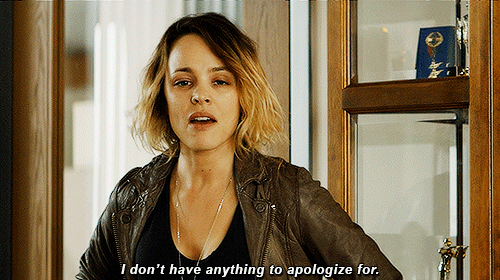 1. Never Apologise For Being Yourself
Belinda is seldom without a skimpy black thong or sexy black stockings, and if she never apologises for them, then neither should you!
For a killer combination, try the Lovehoney Crotchless Lace G-String and the Lovehoney Sheer Lace Top Thigh High Suspender Stockings. Sorry, not sorry!
---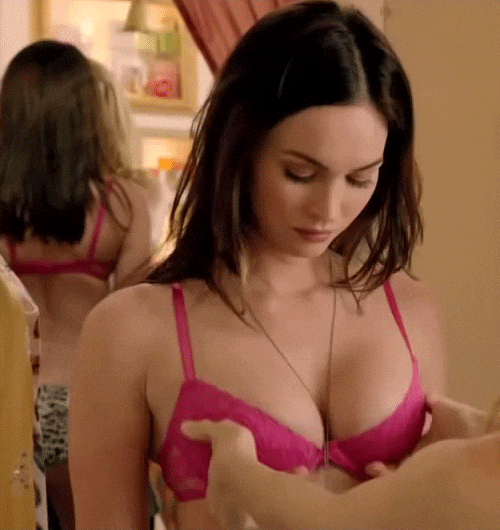 2. Don't Beat Yourself Up About The Size of Your Boobs
Breasts. They come in all shapes and sizes. I'm a storm in an A-cup, Belinda has boobs that hang freely like pomegranates.
We can all feel sexy and confident, no matter our bra size, so why not treat yourself to a matching bra set from Lovehoney.
I'm a big fan of lingerie that is underwire-free style, like the Anais Floral Lace Matching Bra and Knickers set.
---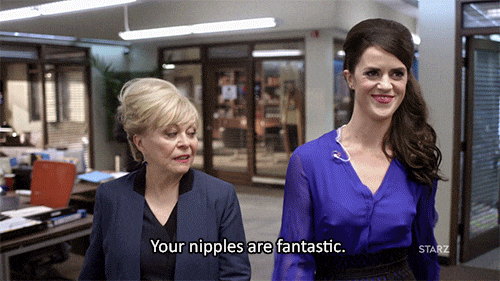 3. Don't Stress About Your Nipples Either
No two pair of nipples are the same. Belinda's are "like the three inch rivets that held the hull of the fateful Titanic". Is she self-conscious? You bet she isn't!
She most likely carries a pair of Lovehoney Tease Me Silicone Tip Adjustable Nipple Clamps in that famous briefcase of hers.
If you're not as confident as Ms. Blumenthal yet, ease yourself into the world of nipple play with a pair of Lovehoney Oh! Sequin Nipple Tassels. You'll be ready to show off your assets in no time!
---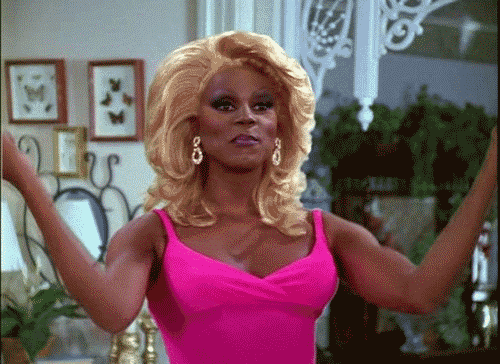 4. Don't Let The Gender Binary Rule Your Life
If Tony's kinky barbeque get-together taught us anything, it was that black lace thongs are not just for women.
In 2017, the gender binary needn't continue dictating what we wear. Lads, go ahead and package your package– the LHM All Over Lace Thong for Men is a great place to start.
---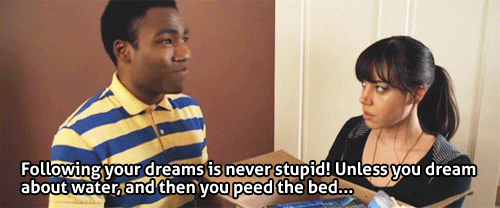 5. Never Give Up on Your Dreams
Take the character Jim Sterling for example. He wanted a bigger, stronger erection. Did he sit around moping about the size of his tackle? No, he went out and did something about it!
Granted, not everyone can afford to go to a clinic in the Amazon and have penis-enlargement surgery that turns your ejaculate blue like Jim. So if you are looking for a more feasible option, its best you try the Lovehoney BASICS Textured Penis Pump instead.
---
6. Stay Hydrated
Belinda goes above and beyond drinking the recommended 8 glasses of water a day – she practically immerses herself in H2O.
When she's not being hosed down by the Duchess, she's showing up to business meetings in a soaking wet blouse. Her lubricant of choice would be a water-based one like Lovehoney Enjoy Water-Based Lubricant, because it's perfect for all sex toys.
---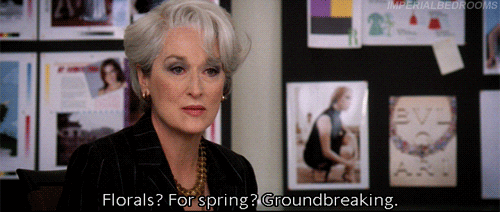 7. Know What Colours Suit You Best
"How did you know my favourite hand-cuff colour was red?"
Belinda knows what colours compliment her best (even when she is being tied to a flimsy wooden trellis in a medium-sized garden maze).
You may be the subservient one during an evening of bondage, but it's no excuse to surrender to a fashion faux pas.
Try these vibrant Tease by Lovehoney Furry Handcuffs - they'll go with everything.
---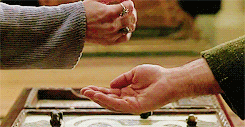 8. Work Hard, Play Harder
It's not easy being the sexiest worldwide sales director of Steeles Pots & Pans. Shifting the Oxy Brillo range, playing at the Millennium Dome, to the Door-to-Door Coffee Morning Ladies.
Sometimes, you just have to kick back, relax and enter yourself in a Tombola. Thanks to Belinda, I now like to unwind with some Ultimate Roll Bedroom Dice or a game of Monogamy. There has never been more to play for!
---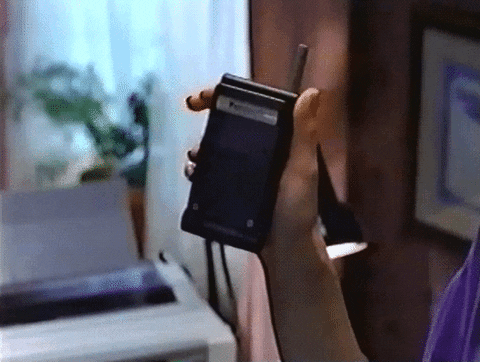 9. Connectivity Is Key
If you want to get ahead in the cut throat world of Pots & Pans, you need to be able to be reached at all times. Even when Belinda is working the room at a high-powered dinner party, she still stays in contact with the Duchess, thanks to the power of teledildonics.
We-Vibe have an extensive range of wireless sex toys that can be controlled with remotes or via an app on your phone, so just like Belinda, you too can stay in touch with your significant other.
---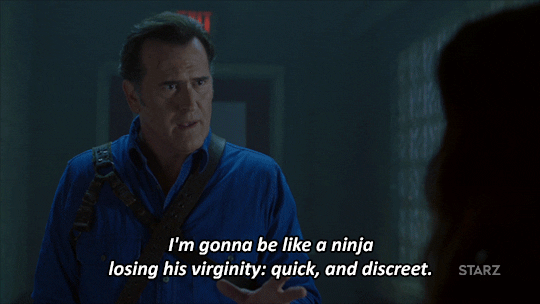 10. Always Be Discreet
A little discretion goes a long way. If you can't afford an entire secret room dedicated to housing your lingerie and dildos then you'll need the next best thing – the large Lovehoney Lockable Sex Toy Case.
The case is lined with antibacterial material to assist in keeping your toys hygienic, and comes with a padlock – perfect for keeping all your sexy secrets safe.
---
While it is not a reliable source for learning about the female anatomy, I have learned so much from 'Belinda Blinked' and 'My Dad Wrote A Porno'. Belinda Blumenthal is truly a heroine for our times – a jet-setting businesswoman with a high bun, who is out to let the world know "When you get what you want, you feel great!".
Audrey Andrews is a student blogger for Lovehoney. In her spare time she loves to do craft, but would not advise knitting your own condoms.
---

---
You may also like: