How to Use Lube: A Beginner's Guide
It's a fact that people who use lube have better sex. Not only does the slippery stuff ease penetration but it can also make external play much more enjoyable - so what's not to love?
Contrary to popular misconceptions, lube can be used by everyone, not just people whose bodies are struggling to produce natural lubrication. Even if you feel that your body is doing a great job without any assistance, you might be missing out on a whole load of extra pleasure without knowing it.
On top of that, it's important to remember that the anus does not self-lubricate, so lube is an absolute must for all anal adventures (pro tip: make sure you're picking up the best lube for anal toys too - more on that below).
So, if you're new to the world of lubricants, find out everything you need to know about how to use lube and how to choose the right lube below...
How to use Lubricant
Lube has multiple different uses in the bedroom, from making penetration easier, to adding some extra flavour to your fun.
If you're a complete lube novice, take a look at our beginner's guide to lube below. You're sure to be an expert in no time.
Video: 7 Lube Myths DEBUNKED! | Why Everyone Should Try Sex Lube
Lube is awesome. End of. But we hear a lot of reasons why people think they shouldn't need or want to use it. We're here to tell you that ANYONE can enjoy lube and, in fact, we really think everyone should try it.
What is Lube used for?
Lube has the capacity to improve your sex life in ways you probably haven't even thought of yet. There's a whole lube world out there to explore, but these are just some of the pros:
Lube reduces friction between the things you're rubbing together, which means less chafing and more pleasuring. No matter what sex act you're doing or what toy you're playing with, reduced friction is a blessing your orgasms will thank you for.
Lubes are a safe way to amp things up in the bedroom, whether that's adding a hint of sweetness to oral sex with flavoured lube, or bringing a little extra tingle to your touches. Plus, lube is designed to be body-friendly so it can join you in places where whipped cream or chocolate sauce can't (and the cleanup will be much easier).
Lube is ready as soon as you are, so you can heat things up at a moment's notice, especially if you need an extra helping hand in doing so. If you're using condoms, lube will also help to give sex with a condom a smoother, easier feel (just make sure you're choosing a lube that's safe to use with a condom).
How to use Lube: Choose the right Lube for you
First thing's first when it comes to choosing a lube: you've got to make sure it's safe and appropriate for the activities you plan on getting up to. Don't know your water-based lubes from your silicone lube? Or maybe you're wondering which lube to use with condoms and which to steer clear of. Don't worry. We've laid it all out for you in our handy video…
Video: Sex Lube 101 | Which is the Best Lubricant?
First thing's first when it comes to choosing a lube: you've got to make sure it's safe and appropriate for the activities you plan on getting up to. Don't know your water-based lubes from your silicone lube? Or maybe you're wondering which lube to use with condoms and which to steer clear of. Don't worry. We've laid it all out for you in our handy video…
What are the different types of Lube?
Wondering whether you can use coconut oil as lube? Or maybe you heard an urban myth that you can use olive oil as lube too? The answer is, of course, no. You should always prioritise using specially-formulated sex lubricant for your erotic escapades as it's designed to be safe for your body. So, if you've been tempted to use vaseline as lube, or perhaps you fancied testing out whether you can use moisturiser as lube too, remember to stick to designated sex products, which is much safer.
There are many different types of lube out there, and they're each ideal for different types of play. Follow our handy guide below to find out which type of lube is right for you…
Water-Based Lube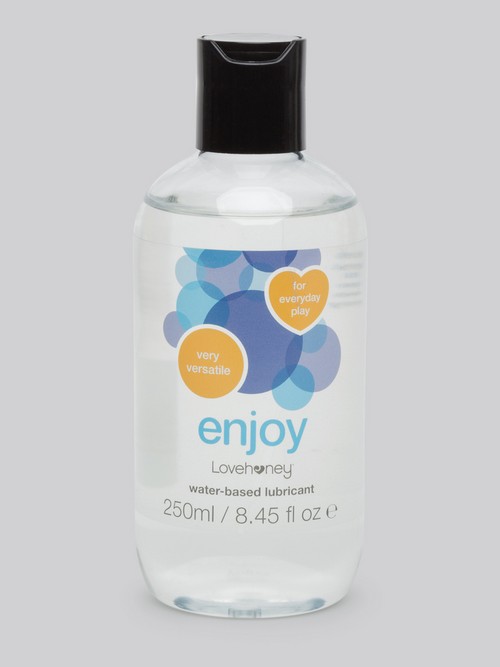 Water-based lube is the best all-rounder and has a light, natural feel which is perfect for both sex and sex toys. It's safe for solo play, vaginal sex and anal sex (but consider using an anal-specific lube instead), and it's compatible with all sex toy materials. If you're wondering whether you can use lube with condoms, you will largely be safe as most water-based lubricants are also condom-safe. However, some aren't, so be sure to check the label.
Silicone Lube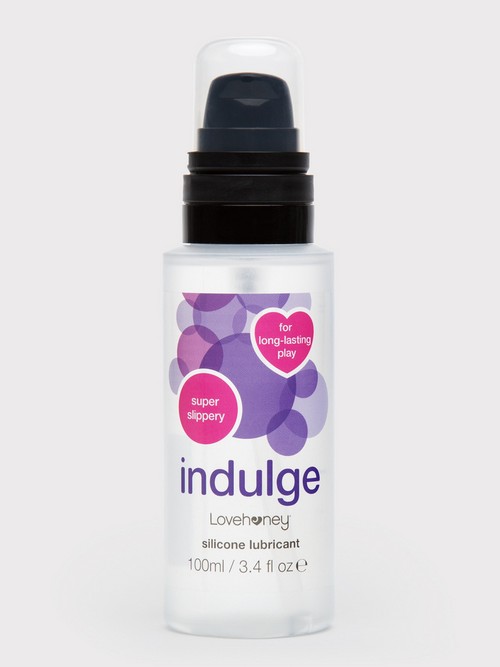 Silicone lube is the longest-lasting type of lube you can get and it's also waterproof, so it's perfect for sex in the shower. Silicone lube is excellent for solo sessions, vaginal sex and anal sex, but it should never be used with realistic-feel sex toys or silicone sex toys. Just like water-based lube, silicone lube is usually condom-safe, but always check the label to be sure.
Oil-Based Lube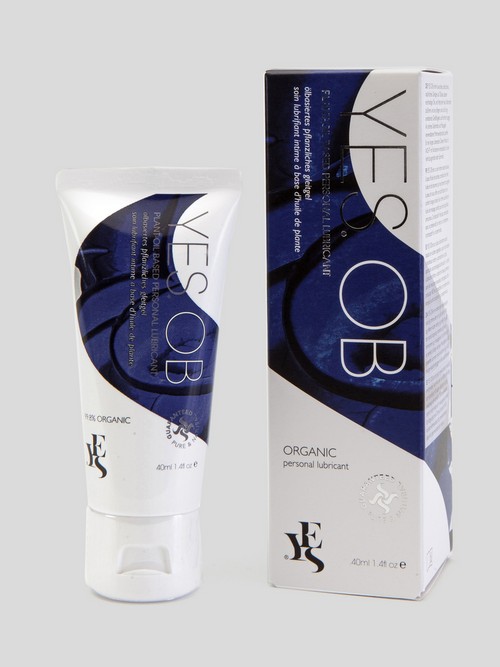 Oil-based lube tends to include skin-softening ingredients, like aloe vera, vitamin E and almond oil, which makes it excellent for solo external play. It's not recommended to use oil-based lube internally (so not in the vagina or anus), and you shouldn't use it with condoms either. Sex toy-wise, oil-based lube is only compatible with toys made of glass or metal.
In search of an oil-based lube option? Try our YES Oil-Based Organic Lube here.
Flavoured Lube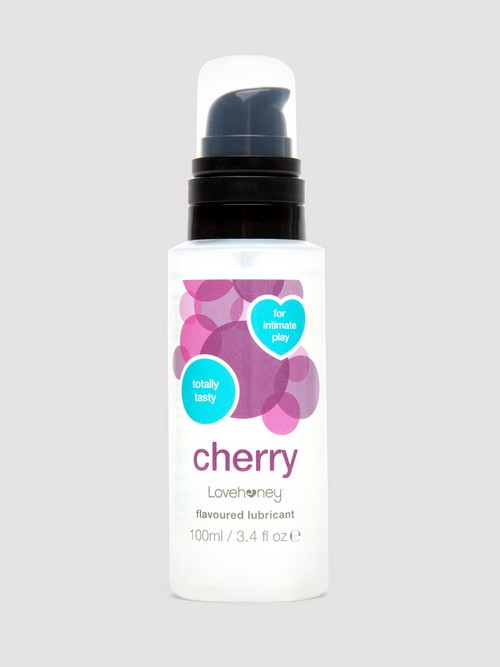 Flavoured lube is ideal for adding a little something extra to oral sex and foreplay. After all, what is lubricant except another opportuntiy to make sex better? Available in a range of flavours, from fruity fresh to decadently rich, flavoured lubes can add a whole new dimension to your sexual experience. Follow the rules of whatever your flavoured lube's base material is (whether it's water-based, oil-based or a silicone lube), though most flavoured lubes will be water-based, making them brilliantly versatile.
Anal Lube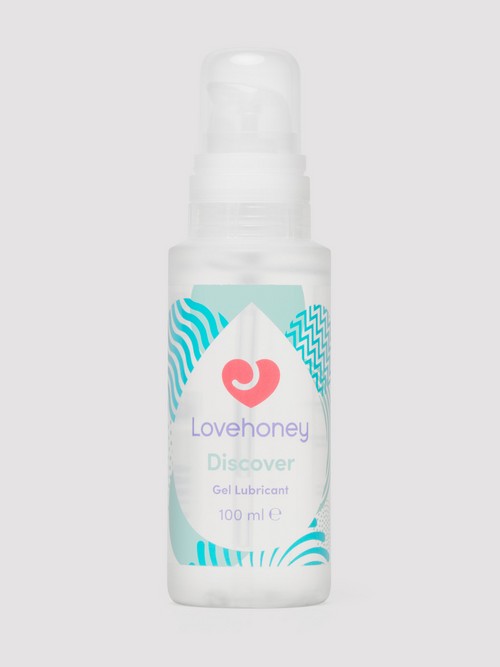 Anal lubes, like flavoured lubes, can come with different base materials, though they're most often made from water or silicone bases. Anal lube is set apart by its enhanced thickness, which helps it provide longer-lasting, cushioned glide during anal sex and anal play.
Looking for the best lube for anal toys? This one's for you. Shop our full range of anal lubes
Organic Lube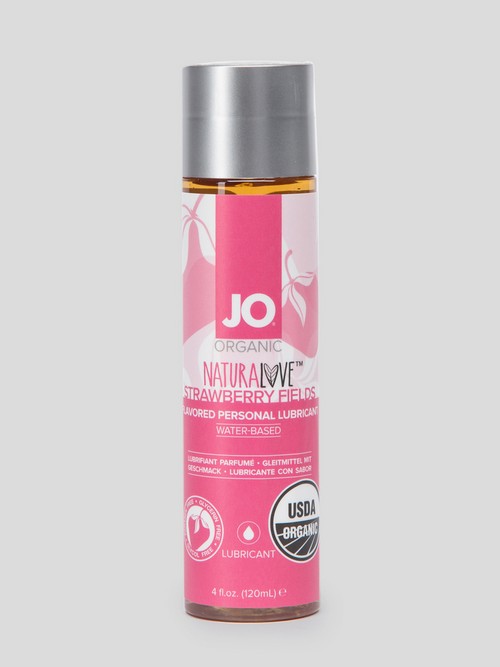 Organic lube is becoming more and more popular, especially among those concerned about the environment, and for people with particularly sensitive bodies. Since organic lube formulas can vary widely, it's important to always check the label of your organic lube to see if it's suitable for the sex act you're hoping to enjoy.
Warming Lube & Tingling Lube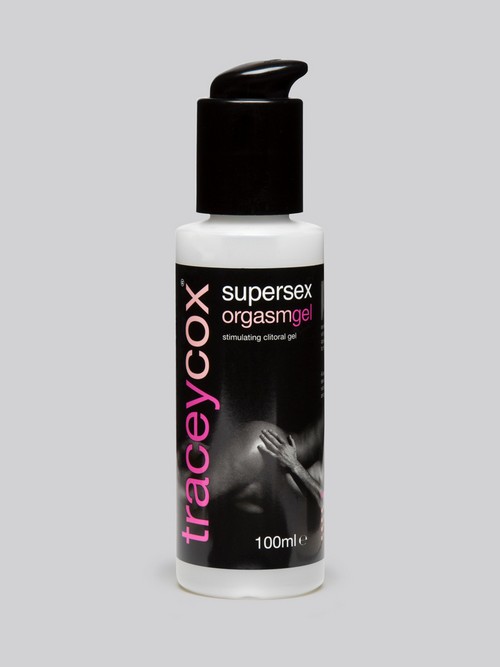 Warming lube and tingling lube both bring additional stimulation to play and are a quick and easy way to spice up your sex life. There's a huge range of stimulating lubes and gels available out there, all designed to awaken nerve-endings and to enhance your response to touch. Before using a tingly or warming lube on your most sensitive areas, try a little on the inside of your lip to get a sense of just how powerful its stimulation is.
See all of our warming and tingling lube options here.
More About Lube & Sex Toys
More Sexual Happiness Advice
You can never know enough about sex, right? Why not join us on our sexploration journey? Stay up to date with the latest advice on our blog, the Lovehoney forum and the weekly Sexual Happiness podcast.